Networks and Technology Enforcement Section
Industries and Commodities
The Networks and Technology Enforcement Section (NTES) is responsible for civil antitrust enforcement, competition advocacy, and competition policy in the areas of:
Computer hardware and software
High-technology component manufacturing
Financial services
Securities industries
Professional associations
Federal and State Contacts
Financial services and securities: NTES has developed ongoing relationships with the Securities and Exchange Commission, Federal Reserve Board, and Commodities Futures Trading Commission.
Practice of law: NTES is actively involved in competition advocacy with state authorities issuing regulations relating to the practice of law.
Selected Cases and Investigations
U.S. v. H&R Block, Inc., 2SS Holdings, Inc., and TAIX L.P.
U.S. v. VeriFone Systems, Inc., Hypercom Corporation, and Ingenico S.A.
U.S. v. Google Inc. and ITA Software, Inc.
Statement of the Department of Justice Antitrust Division on Its Decision to Close Its Investigation of the Internet Search and Paid Search Advertising Agreement Between Microsoft Corporation and Yahoo! Inc.
Contacts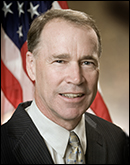 James J. Tierney, Chief
N. Scott Sacks, Acting Assistant Chief
Mailing address:
Suite 7100, Liberty Square Building
450 Fifth Street, NW
Washington, DC 20530
Phone: 202-307-6200
Fax: 202-616-8544
Related pages:
Sections and Offices: Contains contact information for each section and field office.
Division Manual: Chapter 1, Organization and Functions of the Antitrust Division