Fiscal Year 2005 - 2006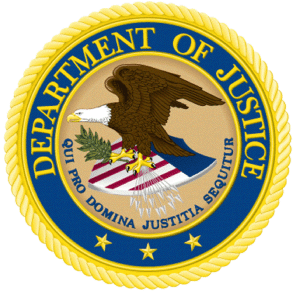 "The dignity and stability of government in all its branches, the morals of the people, and every blessing of society depend so much upon an upright and skillful administration of justice . . . "
John Adams
Second President of the United States
Thoughts on Government, 1776
Table of Contents
Mission Statement:

OPDAT's Operational Structure: Washington Office
Supervisory Responsibility

International Visitors
Program Field Operations
Long Term Assistance/Resident Legal Advisors

Short and Mid Term Assistance/Intermittent Legal Advisors
Internal and External Partnerships and Coordination Mechanisms:
Inside the Department
International Criminal Investigative Assistance Training Program (ICITAP)

Justice Department Litigating Divisions and the Executive Office for United States Attorneys (EOUSA)

FBI and other U.S. Law Enforcement Components

Coordination of International Technical Assistance and Training at Departmental Level
Outside the Department
Department of State
U.S. Agency for International Development
Other Government Components

Non-governmental Organizations and Private Sector
Strategies to Accomplish Mission:
Available Developmental and Technical Assistance
Legislative Reform Advice
Model Prosecutors' Offices
Training Programs for Prosecutors and Judges
Administrative Assistance

Mentoring Programs for Prosecutors and Judges
Criteria for OPDAT Project Involvement
Law Enforcement Interests of the Department
Prospect of Successful Long Term Impact
Adequate Funding

Host Government Support

International Justice Sector Development Goals:
GOAL 1:
Develop the capacity of partner nations to combat terrorism and terrorist financing.
GOAL 2:
Assist partner countries to control their domestic violent crime problems, including organized crime, before they are exported to the United States.
GOAL 3:
Assist countries with inadequate laws to address trafficking in persons, especially women and children.
GOAL 4:
Provide development assistance to countries seeking to improve the effectiveness of their justice sector in a manner consistent with the rule of law
MOPS of Performance:
Program Plans and Performance Indicators
Structural Reform
Host Government Commitment
Positive Impact on Operational Interests of the Justice Department
Decrease in Reported Human Rights Violations
Quantitative and Qualitative qqiaj in the Administration of Justice
Judicial Independence
Integration and Balance
Tools for Criminal Justice Reform
Resource and Management Challenges:
Impediments to Accomplishment of Mission
Host Country Commitment to Reform
Inadvertent Support of Abusive Procedures
Unrealistic Goals and Objectives
Safety and Security of DOJ Personnel
APPENDIX
OPDAT Organizational Chart
-Top -
MISSION STATEMENT:

The expansion and increasing sophistication of international crime and terrorism represent a growing threat to important domestic and international U.S. interests. This threat is manifested by the orchestrated attacks against the United States on September 11, 2001; the expansion of violent organized crime groups from various regions of the world into the United States; and the perpetuation of criminal activity, including violent crimes, financed by illegal proceeds laundered through domestic and international financial institutions.

To respond to the threat posed by international criminals and terrorists, the United States must extend its first line of defense beyond U.S. borders. In order to do so effectively, U.S. law enforcement officials need capable, reliable counterparts overseas. However, "police and judicial systems in many developing countries are ill-prepared to combat sophisticated criminal organizations because they lack adequate resources, have limited investigative authorities or tools, or are plagued by corruption. Many countries have outdated or nonexistent laws to address corruption, money laundering, financial and high-tech crimes, intellectual property violations, corrupt business practices, or trafficking in persons. Moreover, many governments have been slow to recognize and address the threat posed by criminal activities and increasingly powerful organized crime groups. Criminals use these shortcomings--and their tremendous resources to corrupt and intimidate public officials and business leaders--to find safe havens for themselves, their illicit operations, and their tainted money." Without capable and reliable foreign law enforcement partners, criminals and terrorists will continue to threaten U.S. interests by conducting their activities from countries where law enforcement is weak.

To address these shortcomings, one element of the U.S. international law enforcement strategy is to foster international cooperation and the rule of law by providing technical assistance and training to improve the criminal justice systems of foreign governments, including establishing a legislative framework, turning their police and prosecutors into more effective crime fighters, and training judges in the techniques to fairly and effectively adjudicate complex criminal cases. Such assistance enhances the ability of foreign governments to control their own crime problems before they reach our borders, and establishes a framework for effective international law enforcement cooperation.

The Office of Overseas Prosecutorial Development, Assistance and Training (OPDAT) was established to help harness the Department of Justice's resources to strengthen foreign criminal justice institutions and enhance the administration of justice abroad. OPDAT supports the law enforcement objectives of the United States and the Department's international law enforcement priorities by preparing foreign counterparts to cooperate more fully with the United States in combating transnational crime and terrorism, by improving foreign judicial assistance to the United States, and by promoting the rule of law and respect for human rights. Where appropriate, OPDAT also works closely with the International Criminal Investigative Training Assistance Program (ICITAP), another unit within the Criminal Division of the Department of Justice, which provides assistance to civilian police forces throughout the world. Currently, OPDAT provides justice sector development assistance in practically every region of the world. OPDAT focuses its resources on seven core, substantive crime areas that are critical to the efforts of the Department and the Criminal Division to combat international crime: 1) terrorism, 2) organized crime, 3) money laundering and asset forfeiture, 4) corruption, 5) narcotics trafficking, 6) trafficking in persons, and 7) cybercrime and intellectual property. These seven core, substantive areas are critical to the mission and work of the Criminal Division and constitute major international crime threats affecting U.S. interests.

OPDAT's OPerational Structure:

Washington Office

OPDAT's headquarters staffs are responsible for the development and supervision of OPDAT assistance programs.

1. Supervisory Responsibility

OPDAT has supervisory personnel consisting of a Director and Deputy Director. The Director ensures that the organization's mission is consistent with and implements relevant Justice Department policy. The Deputy Director is responsible for the delegation and supervision of managerial assignments to OPDAT program staff and for the implementation of the OPDAT mission. The Director and Deputy Director are assisted by a Strategic Planner and five Regional Directors who manage the day-to-day implementation of the office's criminal justice sector development programs.

2. International Visitors Program

To complement its overseas programs, OPDAT also serves as the Department's liaison between various private and public agencies which sponsor visits to the United States by foreign officials interested in a closer examination of the United States legal system. International visitors with specific interests are given the opportunity to meet with practitioners in more specialized components of the Department via OPDAT's International Visitors Program. In this way, OPDAT builds long-term justice sector relationships, bilateral and multilateral, with foreign criminal justice sector experts and helps to promote their responsiveness to United States requests for case-specific legal assistance.



-Top -

Field Operations

1. Long Term Assistance/Resident Legal Advisors

OPDAT programs overseas are implemented by experienced federal prosecutors who are stationed in the host country for at least one year. OPDAT operates on the premise that its long term programs and Department policy will be enhanced by the use of government prosecutors, Resident Legal Advisors (RLA), rather than private attorneys in such a capacity. OPDAT field operations provide an unparalleled opportunity to improve law enforcement cooperation through the establishment of direct ties and professional relationships with our counterparts and colleagues overseas. Providing opportunities for prosecutors and judicial personnel from different countries and from different legal systems engaging in mutually beneficial legal cooperation is fundamental to the OPDAT mission.

RLAs represent the U.S. Department of Justice in establishing and maintaining relationships with host country law enforcement and government officials, including prosecutors, judges, and parliamentarians. Working closely with the OPDAT/Washington staff, the RLAs are instrumental in developing and implementing tailored criminal justice assistance programs in the host countries. Such programs may involve judicial and prosecutorial skills development, advice and commentary on criminal justice legislation, and technical assistance in areas such as prosecution guidelines, mentoring, security, and case management.

2. Short and Mid Term Assistance/Intermittent Legal Advisors

OPDAT operates on the premise that its limited resources are best used by focusing on long term democratic justice sector institution building. However, when requested by the host government, assistance for discrete short term projects, implemented by Intermittent Legal Advisors (ILA), is initiated although it tends to focus on targeted needs and short term goals. OPDAT has successfully coordinated short and mid term assistance programs in such varied areas as terrorism, corruption, trafficking in humans and in narcotics, cybercrimes, task force development, ethics and professional responsibility, and financial institution fraud. These types of projects generally range from one week to six months duration.



-Top -

Internal and External Partnerships and Coordination Mechanisms:

Inside the Department

1. International Criminal Investigative Assistance Training Program (ICITAP)

OPDAT carries out its mission in close coordination with the Criminal Division's International Criminal Investigative Training Assistance Program (ICITAP). Both OPDAT and ICITAP consider overseas criminal justice training and development as an integrated whole. Sound criminal laws and procedures are worth little to emerging democracies without well trained and professional police forces.

As part of the process of deciding whether to establish an assistance program in a particular country, OPDAT consults ICITAP to determine whether an investigator training and technical assistance program exists in that country. If an ICITAP program does not exist, OPDAT and ICITAP will consider the merits of establishing joint in-country programs. However, the feasibility of establishing an OPDAT program without ICITAP is also explored. This is often warranted by limited funding or when the needs of the host country are rather discrete, for example, legislative assistance on organized crime laws or ethics training for prosecutors. Notwithstanding any limitation due to lack of funds, our goal in all circumstances is to establish programs that are beneficial to the investigative and prosecutive functions of a country's criminal justice system.

2. Justice Department Litigating Divisions and the Executive Office for United States Attorneys (EOUSA)

OPDAT's mission depends on its ability to identify and utilize experienced federal prosecutors in its assistance programs overseas. As previously indicated, DOJ prosecutors serve as RLAs and on a more short term basis, as ILAs. In addition to developing tailored skills development programs, RLAs and ILAs are both used as advisors for specific draft legislation such as electronic surveillance, bail, or RICO-type laws.

The Criminal Division and the other Divisions in the Department are primary sources of experienced prosecutors to assist OPDAT. Federal prosecutors are identified for possible missions in consultation with the appropriate Departmental component official.

With supervisory responsibility over nearly 4,000 Assistant United States Attorneys (AUSA), EOUSA's support for OPDAT programs is essential. OPDAT works closely with EOUSA to identify and obtain the best qualified AUSAs for participation in OPDAT programs.

3. FBI and other U.S. Law Enforcement Components

In addition to the prosecutorial and judicial assistance provided by OPDAT, U.S. law enforcement agencies also establish and maintain training and assistance programs for law enforcement personnel overseas. When requested by other federal law enforcement agencies, OPDAT assists them in their efforts by sharing its expertise and resources for their programs. To this end, OPDAT RLAs or other federal prosecutors are made available, as feasible, to participate in these U.S. law enforcement training efforts.

Similarly, OPDAT often calls upon U.S. law enforcement agencies to participate in OPDAT assistance programs. In that regard, OPDAT establishes liaison contacts with the relevant agencies to coordinate these efforts. The goal is to establish a mutually beneficial and supportive working relationship with these agencies.

4. Coordination of International Technical Assistance and Training at Departmental Level

The Criminal Division participates in a number of international forums aimed at developing common norms to fight international crimes, promoting compliance with those norms, and encouraging collaboration on law enforcement matters. Sections and Offices in the Criminal Division participate in the G-8's Senior Expert Group on Transnational Organized Crime, the UN Crime Commission, the UN Drug Control Program, the Inter-American Drug Control Commission (CICAD), the Financial Action Task Force (FATF), and the Caribbean Financial Action Task Force (CFATF) just to name a few. In addition to OPDAT and ICITAP, other Sections and Offices within the Division provide technical assistance and training overseas. The Asset Forfeiture and Money Laundering Section and the Office of International Affairs are often called to train overseas counterparts in their areas of expertise. Other components of the Department are also engaged in providing technical assistance and training overseas. Among them, the FBI and the Drug Enforcement Agency (DEA) are the most active. With such widespread engagement on the part of the Department in overseas technical assistance and training, OPDAT endeavors to encourage the development of an effective mechanism to assure that the resources of the Department are properly focused on achieving departmental objectives.



-Top -

Outside the Department

1. Department of State

International crime has become a major area of concern in U.S. foreign and national security policy. As a result, the development of effective foreign law enforcement partners and effective justice sectors around the world is a particular priority to U.S. foreign policy. The Department of State, therefore, has a strong interest in the development of criminal justice assistance programs. The State Department's Bureau for International Narcotics and Law Enforcement Affairs (INL) has a major responsibility for developing and implementing the State Department's policy in this area.

OPDAT is funded primarily by INL and thus coordinates its activities closely with INL and other Department of State bureaus to ensure consistency between U.S. law enforcement interests and U.S. foreign policy. This coordination includes discussion of the Justice Department's law enforcement interests as State Department funded criminal justice assistance programs are being considered. OPDAT proposes programs in areas of particular interest to the Justice Department, and responds to State Department requests for justice sector assistance programs.

2. U.S. Agency for International Development

Establishing sustainable democracies around the world is also a major focus of U.S. foreign policy. The Agency for International Development (USAID) has the mandate for the development of international programs to build lasting democracies around the world. A key component of this effort is assistance with the establishment of legal systems based on the rule of law as a means of strengthening democracy. Central to functional legal systems is the efficiency and equity of the judicial process. As part of the Department's responsibility in furthering U.S. law enforcement interests, OPDAT is also funded by and works closely with USAID in developing justice sector assistance programs.

3. Other Government Components

Recognizing the importance of integrated and well-coordinated justice sector assistance programs, OPDAT has developed relationships with the appropriate components of the Departments of Treasury and Homeland Security, and The International Judicial Relations Committee of the Judicial Conference of the United States, in order to foster interagency coordination and collaboration in developing and implementing criminal justice assistance abroad.

4. Non-governmental Organizations and Private Sector

Where appropriate, OPDAT interacts with private sector and non-governmental organizations (NGOs). These groups include organizations such as the American Bar Association's - Central European and Eurasian Law Initiative (ABA-CEELI), American University's Transnational Crime and Corruption Center (TraCCC), Shared Hope International, and The National Center for State Courts, to name a few.



Strategies to Accomplish Mission:

OPDAT establishes judicial and prosecutorial assistance programs that are appropriate for particular countries. The appropriateness of a program for a particular country is determined through consultation with host country officials, the State Department and USAID, other Justice Department officials, and those familiar with the country's criminal justice infrastructures. Based upon this determination OPDAT prepares a project implementation plan that describes the nature, goals, duration, and cost of the proposed project.



-Top -

Available Developmental and Technical Assistance

1. Legislative Reform Advice

At the request of a host government, OPDAT provides advice and commentary on proposed criminal justice legislation. This assistance may be provided directly by a Resident Legal Advisor or though other qualified legal specialists in the Department. Such advice may involve code reform or more specialized legislative proposals, such as money laundering and bankruptcy fraud statutes or electronic surveillance and undercover operations. Commentary on proposed legislation that is provided under an OPDAT program will be reviewed by the appropriate Justice Department headquarters component prior to submission to the host government to ensure that the commentary is consistent with U.S. government and Department policy.

2. Model Prosecutors' Offices

One highly effective method of providing institutional assistance is to aid the host government in reorganizing and improving the procedures utilized by a prosecutor's office. Such assistance might range from ministerial matters such as case management to advice on more sophisticated investigation and prosecution techniques. An important goal in this effort is to take steps toward implementing uniform standards for prosecutors in evaluating evidence, handling witnesses, and deciding whether or not to decline prosecution. Standardization of office administration is also an important objective.

The theory behind this type of assistance is that progress is more likely to occur initially in increments. Once reform takes hold in one office in one locality, efforts can be made to transfer those successful techniques to other offices throughout the country.

3. Training Programs for Prosecutors and Judges

In host countries where RLAs are stationed, the RLAs are responsible, along with OPDAT/Washington, for the organization and presentation of practical training programs for prosecutors, judicial personnel, and, as appropriate, investigators. The goals and objectives of training may vary, but the focus will usually involve the development of an effective, yet fair prosecutorial and investigative capability. Training programs are generally presented by federal prosecutors with experience and expertise in the subject matter; they always involve host country personnel as organizers and presenters and emphasize a "train the trainers" approach.

As a general rule, short term training programs without attention to more fundamental deficiencies do not produce lasting benefit. Factors such as personnel turnover, inadequate judicial infrastructure, and insufficient host country willingness to implement the content of the training reduce the long term impact of training. OPDAT understands that training programs without attention to democratic justice sector institution building may well be a waste of effort and resources.

4. Administrative Assistance

OPDAT stands ready to assist Ministries of Justice and Attorneys General offices in their efforts to improve the quality and consistency of prosecutors and judges as they administer justice. Available assistance ranges from advice on how to restructure an entire Ministry, to how to institute a system of case management and control. Of particular interest to many emerging democracies is the establishment of an office to monitor and review the ethical conduct and integrity of their prosecutors and judges. One method of disseminating information on fundamental criminal law and procedure as well as essential administrative data is through the use of prosecutors' manuals and other guidance materials. OPDAT 's assistance in this area is contingent upon substantial host country support and participation.

5. Mentoring Programs for Prosecutors and Judges

Dialogue and discussions between U.S. Resident Legal Advisors and host country prosecutors and judges on strategies to employ in particular criminal matters is an effective training technique. The goal in this method of instruction is to assist prosecution and judicial personnel to understand the range of investigative and prosecution techniques that are available to address particular crimes. It is imperative, however, for U.S. representatives to avoid making direct decisions on actual cases or even to give the appearance of interfering in the internal affairs of the host country. At its best, such mentoring takes the form of illustrative examples to ensure that the prosecutor or judge is aware of the best practices that have been developed by others before the decision is made.



-Top -

Criteria for OPDAT Project Involvement

Likely candidates for OPDAT-sponsored administration of justice assistance are emerging democracies where the United States and the Department have good access, good leverage, and where there is a strong likelihood that efforts at democratic justice sector institution building will have lasting and favorable impact. OPDAT must be involved in a meaningful fashion with the State Department and USAID early in the process concerning fundamental decisions about potential recipient countries and the scope of programs. A decision to commit Justice/OPDAT resources in a particular country or region should take into account the following factors.

1. Law Enforcement Interests of the Department

OPDAT must be prepared to articulate the reasons why it is in the interest of the Department to undertake a criminal justice assistance project in a particular country. To this end, OPDAT will explore and articulate Department of Justice policy to the extent it impacts on a potential OPDAT mission in a particular country or region. OPDAT will survey relevant Department components (e.g. Office of International Affairs, Fraud Section, Narcotic and Dangerous Drug Section, Organized Crime and Racketeering Section, Asset Forfeiture and Money Laundering Section, and the Counterterrorism Section) to identify particular foreign criminal justice systems that may or may not be desirable candidates for OPDAT assistance. The Department's interests are primary in this process and must be given due consideration and weight when OPDAT involvement is being contemplated.

2. Prospect of Successful Long Term Impact

Depending on the nature and duration of the mission, there should be a realistic expectation of lasting and fundamental criminal justice reform. As a general proposition, the scope of any proposed program should match the needs and expectations of the host country, and be designed in a manner consistent with the laws and procedures of that country. For example, if a program consists of a short term training for prosecutors that concentrates exclusively on the investigation and prosecution of organized crime, it is unrealistic to expect substantial improvement in the level of corruption within the procuracy. Moreover, such a program should be tailored to best utilize the investigative and prosecution tools that are available to attack organized crime.

In the absence of clearly articulated goals that include sustainable democratic justice sector institution building, OPDAT should be reluctant to commit substantial resources. However, where available information and intelligence indicate that a potential recipient country is politically and socially prepared to undertake a substantial reform effort over a period of time, an extended OPDAT program is more feasible.

3. Adequate Funding

Periodically, a fixed level of funding for an administration of justice program in a country or region becomes available to the State Department or USAID. Those agencies then request that OPDAT, and others develop programs within the limitations of the available funding. In our view, the law enforcement interests of the Justice Department are better served where OPDAT, rather than a private entity or non-governmental organization, participates in the earliest stages of administration of law programs. It is essential that, before agreeing to enter any assistance venture, OPDAT and the Justice Department be satisfied that sufficient funding is available in order to attain articulated programmatic goals.

4. Host Government Support

In addition to sufficient Justice Department interest, prospects of positive long term success, and adequate funding, the support and cooperation of the host country is essential. This is best achieved though consultation with State Department personnel and direct contact with host country officials. These officials should understand the nature and extent of the proposed OPDAT program. Their concrete assurances of support and "buy-in" are a condition precedent to OPDAT participation at any level of assistance.



-Top -

International Justice Sector Development Goals:

OPDAT advances the law enforcement interests of the Department and the Criminal Division by providing justice-sector development assistance in the seven core substantive areas listed above. Specifically, over the course of the next several years, significant resources will be devoted to accomplishing the following critical goals:


GOAL 1: Develop the capacity of partner nations to combat terrorism and terrorist financing.

GOAL 2: Assist partner countries to control their domestic violent crime problems, including organized crime, before they are exported to the United States.

GOAL 3: Assist countries with inadequate laws to address trafficking in persons, especially women and children.

GOAL 4: Provide development assistance to countries seeking to improve the effectiveness of their justice sector in a manner consistent with the rule of law.


GOAL 1: Develop the capacity of partner nations to combat terrorism and terrorist financing.

Assistance to partners around the world, designed to enhance their ability to prevent, investigate and prosecute terrorist activity constitutes a critical component of the Department's plan for achieving its strategic goal of protecting America against the threat of terrorism. OPDAT stands at the forefront of the Department's efforts to implement this component of its anti-terrorist strategy. Its programs focus on legislative drafting, implementation of new laws and regulations, institution building and training.

In response to the 1998 terrorist attacks on United States embassies, OPDAT developed a program to assist overseas partners in identifying and attacking the financial underpinnings of terrorism. The program's first session for Philippine officials took place in 2001, and resulted in a significantly strengthened Philippine anti-money laundering law, enhancing the country's ability to detect and disrupt terrorist financing. Since the attacks of September 11, OPDAT offered another session on the financial underpinnings of terrorism to additional Philippine officials, provided direct bi-lateral assistance to Azerbaijan on counter-terrorism legislation, in collaboration with ICITAP brought together high-level policy makers from 11 Asian countries to develop a regional anti-terrorism strategy, and participated in a Department of State counter terrorism assessment in Pakistan. Cooperation between these countries and the United States should continue to yield major dividends as our partners fortify their ability to counter the terrorist threats festering within their borders.

In 2002, OPDAT offered the program on the financial underpinnings of terrorism to officials from Turkey and Qatar, provided counter-terrorist legislative drafting seminars for several countries in Central Asia, the Tri-border area of South America, and other priority regions, and conducted a workshop on the connection between organized crime and terrorism for 11 Southeastern European countries. Bilateral technical assistance follows many of these programs. For the foreseeable future, OPDAT will remain at the forefront of the Department's efforts to implement its counterterrorism strategic goal on a world-wide level, helping our partners develop more effective tools to fight terrorism and enhancing the cooperation that links our countries in this fight.

Recently, the Criminal Division, through OPDAT, received from the Department of State approximately $6.5 million of the $10 million appropriated by Congress to fight terrorist financing. This funding is slated for programs to combat global terrorism in front-line countries known to harbor or finance Al Qaeda operatives. OPDAT's programs, which draw on the expertise of several sections in the Division, include legislative drafting assistance to criminalize terrorist financing, and training for prosecutors and judges on combating money laundering and other complex financial crimes. OPDAT will also use a portion of the $6.5 million to provide regional assistance programs to combat terrorists' misuse of charitable and non-profit organizations. To ensure sustainability, bilateral programs focused on legislative drafting and implementation will follow the regional charities regulation programs.



-Top -

GOAL 2: Assist partner countries to control their domestic violent crime problems, including organized crime, before they are exported to the United States.

At the heart of the Justice Department's mission is its responsibility to fairly and aggressively enforce federal criminal laws. In order to achieve that objective, the Attorney General has articulated strategies that include reduction of violent crime, dismantling organized crime groups, and increased cooperation with foreign law enforcement components. (U.S. Department of Justice, Fiscal Years 2003-2008, Strategic Plan, Goal II, p.2.23 et seq.) As we know, transnational criminal activity poses a substantial threat to domestic security in the United States. The international dimensions of organized crime, which often involve terrorist activities, corruption, trafficking in humans and drugs, financial frauds, and the use of extensive violence, undermine the viability of democratic institutions throughout the world. This in turn reduces regional stability and international cooperation, elements which are essential to United States security interests in this era of international criminal and terrorist activity.

OPDAT plays a crucial role in the implementation of the Justice Department strategy. The expansion of transnational crime is often accomplished through well organized, sophisticated criminal enterprises. OPDAT is at the forefront of the Department's effort to engage with its justice sector counterparts overseas to address the problem. OPDAT seeks to share with the Department's foreign counterparts U.S. prosecutorial and judicial expertise, resources, and experience in the common fight to disrupt and dismantle complex organized crime structures.

OPDAT's organized crime assistance programs are developed in partnership with the host country and the U.S. Embassy. Such programs are customized to address the needs of the host country and the surrounding region. They are designed to have an enduring, positive impact on the ability of the host country to combat organized crime through such institution building mops as legislative reform, the development of effective investigative tools (e.g., undercover operations and electronic surveillance), internal integrity programs, and task force techniques emphasizing prosecutor-police teamwork.

OPDAT provides this assistance through: 1) integration of anti-organized crime activities into an OPDAT Resident Legal Advisor (RLA) program; 2) use of specialized experts to advise host country officials on organized crime matters (Intermittent Legal Advisors work on specific issues for periods of three to six months); and 3) programs and conferences designed to address specific organized crime issues.



-Top -

GOAL 3: Assist countries with inadequate laws to address trafficking in persons, especially women and children.

Trafficking in persons is defined as the use of force, coercion, and/or deception to transfer individuals into situations of extreme exploitation and, most often, violence. Although loudly denounced by the international community as an egregious and profound human rights abuse, a kind of modern-day slavery, and a disturbing form of violence against women, millions of young women and girls are lured, abducted, or sold into forced labor, forced prostitution or other forms of sexual servitude every year.

Further, the trafficking industry is affiliated with many other criminal activities, including money laundering, extortion, racketeering, bribery of public officials, drug use, and illegal gambling. The corruption commonly associated with the trafficking industry in many countries serves to undermine law enforcement and the rule of law. A particularly dangerous global trend is the increased involvement of organized crime with this trade in human beings. Even in countries where criminal groups are not directly responsible for trafficking, they often provide security, protection, or fronts for operations. Another trend, prevalent notably in the United States, is supplying trafficked women with fraudulent state identification and social security cards.

Despite mounting attention to this problem on a political level, few countries have taken adequate mops to protect individuals from such crimes, to investigate and prosecute traffickers, and to provide effective remedies for victims. In the most common source, transit, and destination countries-those located in Eurasia, Central and Eastern Europe, and Asia-current legal frameworks, investigative and prosecutorial tools, and services provided for victims are inadequate to deal effectively with this complex transnational problem. Coordination, at both the national and international level, has been the exception rather than the rule.

Recognizing the importance of strengthening the global response to trafficking, OPDAT has developed a comprehensive assistance program that focuses on identifying, investigating, prosecuting, and preventing trafficking in persons, especially women and children. In particular, OPDAT offers assistance to host countries in building their legislative and regulatory infrastructures to address trafficking in persons. OPDAT's technical assistance programs have 1) enhanced host countries' capacity to investigate and prosecute traffickers; 2) devised multi-functional and multi-jurisdictional team-building approaches to investigating and prosecuting trafficking offenses that involve victim assistance NGO's; and 3) sustained results achieved by developing permanent structures for systemic capacity building in trafficking investigations and prosecutions, administered by host country justice officials.



-Top -

GOAL 4: Provide development assistance to countries seeking to improve the effectiveness of their justice sector in a manner consistent with the rule of law.

Strong justice sector institutions are critical to the development of an effective criminal justice system. Without such development, the impact of technical assistance upon justice sector officials and their ability to implement such assistance is greatly diminished. The Department of State has acknowledged that in some countries an institutional base for building adequate judicial institutions (including police) does not exist. Progress in failed states, countries in transition, or other crisis-ridden countries often depends on developing basic institutions and fostering any other fundamental norms.

In countries where the need exists, OPDAT will provide assistance in the development of basic justice sector institutions. The OPDAT institutional development project will assist the host country in developing and strengthening its criminal justice infrastructure, i.e., its codes, laws, rules and regulations addressing criminal law and procedure, and the organizational structure of key criminal justice institutions. It will provide skills development training to enhance the knowledge and focus of justice sector officials, and endeavor to build a permanent structure within the host country to sustain enhanced skills development levels. It will also encourage coordination between justice sector actors, particularly prosecutors and police.

OPDAT will draw upon a wide range of experts and expertise from the Department of Justice, United States Attorneys' Offices, federal law enforcement agencies and, where appropriate, the Federal judiciary, as well as ICITAP. OPDAT will also utilize state and local prosecutors, judges and law enforcement entities.



-Top -

MOPS of Performance:

Program Plans and Performance Indicators

OPDAT programs are described in Program Proposals and Work Plans submitted to funders. These proposals and plans identify the goals and objectives to be achieved, the activities to accomplish the mission, and the performance indicators by which program success will be mopd. Several factors are taken into account in developing the performance indicators.

1. Structural Reform

Whether the host country recipient of OPDAT rule of law assistance has in place a criminal justice system that includes accountability, oversight, and command control. In such a system the official conduct of prosecutors and judges is scrutinized and mopd against accepted standards of conduct. As appropriate, such officials are subject to disciplinary action.

2. Host Government Commitment

Whether the host government leaders, professionals, and organizations have reached the point where they are substantially committed to institutionalizing a criminal justice system that is efficient and that safeguards liberty and human rights.

3. Positive Impact on Operational Interests of the Justice Department

Whether Justice Department components are more successful in their efforts to obtain information, evidence, witnesses, and defendants from the host country. Any reduction in transnational criminal conduct in the host country that reduces the impact on the United States is also significant.

4. Decrease in Reported Human Rights Violations

Whether the nature and quantity of reported human rights abuses have been reduced. As an example, one mopment might be whether there has been a reduction in the average length of time arrestees spend in pretrial detention.

5. Quantitative and Qualitative qqiaj in the Administration of Justice

Whether there is a substantial increase in the number of criminal cases processed from arrest to declination or incarceration, and the quality of investigations resulting in successful prosecutions.

6. Judicial Independence

Whether the host country's judiciary functions relatively free from political influence, corruption, and unreasonable administrative burdens.

7. Integration and Balance

Whether the criminal justice system functions with some degree of symmetry. Ideally each component of the system, from police and investigators through prosecutors and the judiciary, plays an important role. There should be minimal duplication of function.

8. Tools for Criminal Justice Reform

Whether the host country has at its disposal the tools to continue the process of criminal justice reform. Penal codes, codes of procedure and investigative techniques that are efficient and consistent with democratic principles should be in place and available.



-Top -

Resource and Management Challenges:

Impediments to Accomplishment of Mission

1. Host Country Commitment to Reform

The political will to develop an efficient and fair criminal justice system is a sine qua non to any long term OPDAT program. Absent such commitment, OPDAT programs are likely to be effective only marginally, if at all. The investment of substantial resources in a judicial system that has no intention of eliminating corruption or human rights abuses is illogical. Accordingly, the host country's willingness to provide political and, where feasible, economic support should be evaluated 1) before OPDAT initiates a project, 2) periodically during the implementation of a project, and 3) toward the end of a project to ensure proper resource utilization.

2. Inadvertent Support of Abusive Procedures

If during the course of an OPDAT assistance program, it becomes apparent that organizations, personnel, or entities within the host country are engaging in violations of human rights and/or international law, the continuation of the OPDAT program should be reviewed. The program should be reviewed for the purpose of determining whether to terminate the program or to continue the program after the host country has been notified through appropriate channels that such abuses, if intentional, will not be tolerated. There is a risk of taint to OPDAT and the Justice Department in situations where U.S. funded programs are perceived as supporting abusive conduct on the part of foreign law enforcement and judicial officials.

3. Unrealistic Goals and Objectives

It is essential that OPDAT programs properly match available resources with the criminal justice assistance needs of the host country. Care should be taken in crafting any proposed OPDAT program to ensure that adequate funding is available and that the needs of the host country are realistic and achievable within the scope of the OPDAT mission.

4. Safety and Security of DOJ Personnel

The safety and security of Justice Department personnel are paramount to any other concern. To the extent the implementation an OPDAT program requires Justice Department sponsored personnel to be placed in substantial jeopardy, safety considerations shall prevail.



-Top -