Heading: Contact Us
Paragraph One.
Paragraph Two.
Paragraph Three.
Sample Unordered List 1
Sample Unordered List 2
Sample Unordered List 3
Paragraph Four.
Blockquoted Information
Paragraph Five.
Paragraph Six.
Paragraph Seven - Please note that the "Return to Top" link below is optional, and only necessary on long pages that require considerable scrolling on the part of the users.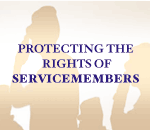 This brochure provides a brief explanation of the civil rights of servicemembers, as well as information about how to learn more or to file a complaint if you believe your rights have been violated.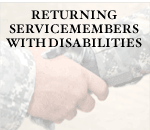 This booklet is designed to provide military service members who have been seriously wounded a basic understanding of their rights under the ADA and where to turn for additional information and assistance.