Fayette County Public Schools and U.S. Attorney's Office Partner On Anti-Bullying Education for High School Students
As part of its ongoing commitment to ensuring a safe and welcoming learning environment for all students, Fayette County Public Schools partnered with community leaders, law enforcement officials and the U.S. Attorney's Office to kick-off the 2015-16 school year with an anti-bullying summit for high school students.
"Our school campuses must be safe places for all students," said Fayette County Public Schools Superintendent Manny Caulk. "There is no room for discrimination, bullying or hate in our school district."
The goal of Thursday's event was to raise awareness about the harmful impact of bullying and to promote tolerance in schools. The summit specifically focused on equipping students to know how to respond if they witness bullying or are a victim of bullying.
While Fayette County Public Schools has strong policies to protect students against harassmentand bullying, national statistics from the Centers for Disease Control and Prevention report that roughly 1 in every 5 high school students has experienced bullying.
Increased education and attention to the issue has had an impact in FCPS. In the past five years, while our enrollment has risen by more than 3,000 students, the number of reported incidents of bullying or harassment in Fayette County schools has been cut nearly in half – from 1,019 incidents in the 2010-11 school year to 533 last year.
The parents of Matthew Shepard addressed 450 students about bullying.
 
U.S. Attorney Harvey Encourages Thousands of High School Students to Value Voting Rights
U.S. Attorney Kerry B. Harvey spoke to more than a thousand high school students in eastern Kentucky, encouraging them to value and exercise their right to vote. The U.S. Attorney's Office makes the prosecution of vote buying cases a high priority. Convictions in these cases serve as a deterrent to citizens buying or selling their vote. U.S. Attorney Harvey's presentation is recognition of the role youth can play in a culture where many people accept vote buying as a common practice.
"You are the generation that can change the culture in your community," said U.S. Attorney Harvey. "You deserve the right and freedom to vote with the confidence that you voted for a candidate as part of an honest election process."
U.S. Attorney Harvey made presentations to four different high school sophomore classes. The presentations were intended to help students gain an appreciation of the right to vote by discussing the evolution of voting rights in America. To support this message, he told stories of American heroes who sacrificed to gain voting equality for all genders and races. Additionally, Harvey referenced the obstacles voters of the early 20th century had to face, such as poll taxes and literacy tests, which frequently prevented citizens from exercising their constitutional right to vote.
Earlier this year, U.S. Attorney Harvey's office obtained guilty pleas from eight defendants, including a circuit court judge, a school superintendent and the county clerk, in a racketeering case where public officials purchased votes in local elections in Clay County. In 2012, more than ten defendants pleaded guilty in federal court to charges related to vote buying in Breathitt County.
United States Attorney Kerry B. Harvey addressing high school students on voting rights.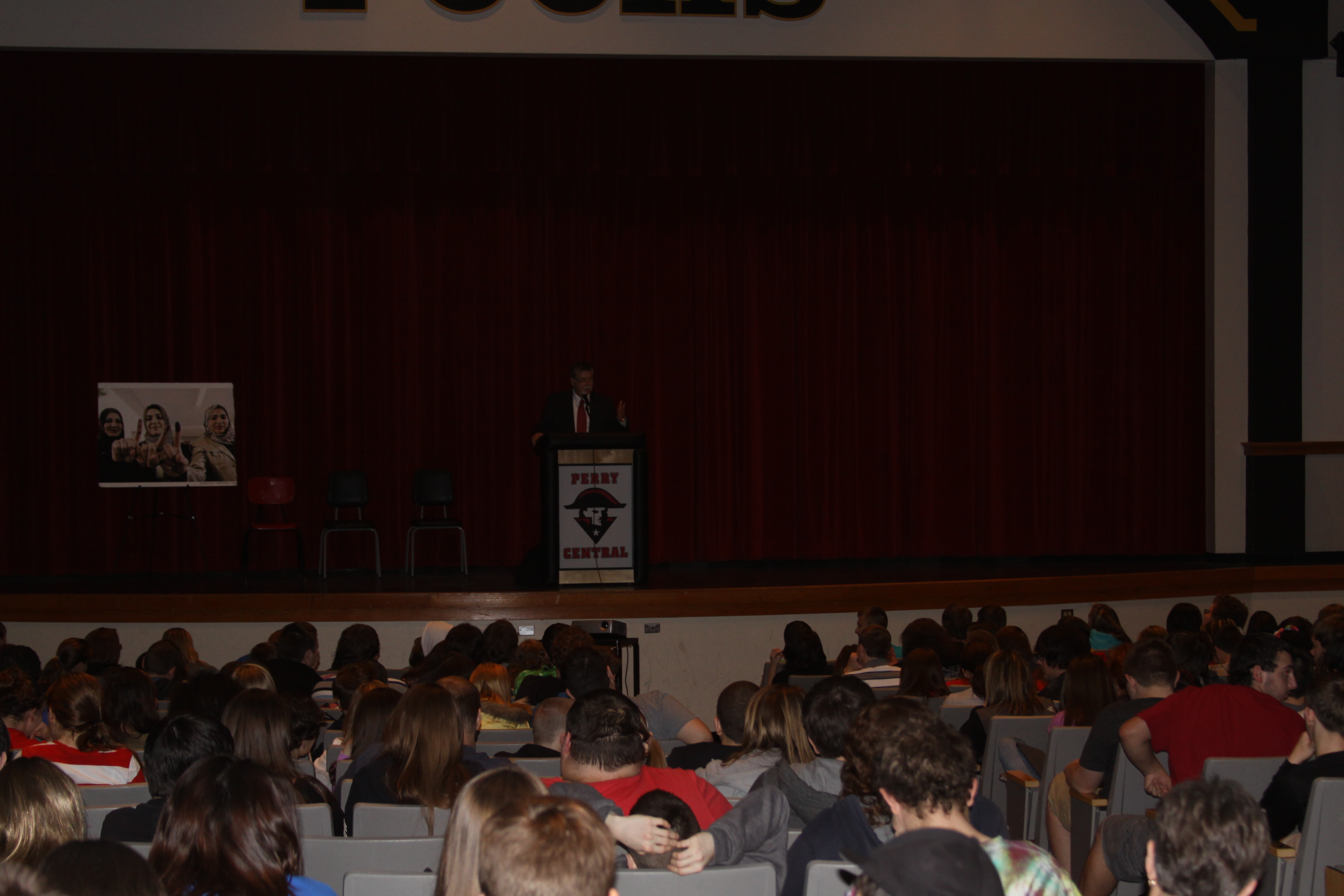 United States Attorney Kerry B. Harvey addressing high school students on voting rights.
United States Attorney Kerry B. Harvey addressing high school students on voting rights.
Updated August 27, 2015