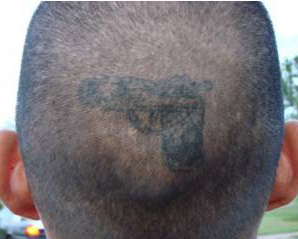 Ed Gallagher
Deputy Chief
The mandate of Major Offenders is to investigate and prosecute a wide variety of offenders, from alien smugglers and human traffickers, from felons in possession of firearms to criminal organizations, to international organized crime gangs and organizations.
AUSAs of the organized crime/gang Strike Force coordinate investigations and prosecutions of international organized crime groups, violent prison and street gangs and emerging international gangs.  Such organizations seek to obtain power, influence, monetary and/or commercial gains, wholly or in part by illegal means, while protecting their activities through a pattern of corruption and/or violence. Their focus is on groups that threaten the national security of the United States, the stability of the U.S. economy and/or integrity of government institutions, infrastructure or systems in the United States. Use of the Racketeering statutes (RICO), undercover operations and wire taps are common tools used to fully identify these criminals and their leadership. Organized crime groups include those with any ties to LCN, Russian and Eastern European, Asian, Nigerian fraud and identity theft.  Gangs include Texas Syndicate, Aryan Brotherhood, MS-13, Latin Kings, HPL, Houstone and Tango Blast.
The Immigration Crimes Unit is comprised of AUSAs with extensive experience in the investigation and prosecution of immigration crimes, including violent offenders who illegally reenter the United States, aliens who possess firearms, smuggling organizations, employment based crimes including companies that hire and employ undocumented or fraudulently documented workers, visa and document fraud violators and hostage taking.
The Human Trafficking/Civil Rights Unit focuses on all forms of civil rights violations.  The Human Trafficking Rescue Alliance (HTRA) is a model task force dedicated to rescuing victims of trafficking while prosecuting the traffickers who abuse human beings through commercial sex or labor servitude. The Civil Rights/Election Fraud area of prosecution focuses on the investigation and prosecution of persons for violations of federal criminal civil rights statutes and election law. The types of cases prosecuted in this specialized area include excessive use of force by a law enforcement officer and hate crimes such as cross burnings or beatings by private persons. For more information regarding HTRA and related cases, see HTRA.
The General Crimes Unit prosecutes a wide variety of federal offenses including assault, kidnapping, threats, bank robbery, crimes aboard aircraft and ships, passports/visa fraud, counterfeiting of currency, impersonating federal agents, mail fraud and fraud involving Social Security, the Veterans Administration and the Postal Service.
The Gun Violence Unit is tasked to carry out the Attorney General's national anti-violent crime strategy through Project Safe Neighborhoods. Federal statutes relating to felons and aliens in possession of firearms, any possession of a firearm in furtherance of a violent or drug-related crime and gun trafficking organizations are prosecuted by attorneys assigned to this unit.
Each of the above units within Major Offenders rely upon a wide range of investigative agencies including the FBI, HSI-ICE, IRS, Postal Inspectors, Secret Service, ATF, DEA, State Department-Diplomatic Security Service and a host of local and state agencies.
Updated May 1, 2015