Metro Louisville Project Recoil Announcement
"Project Recoil," the on-going partnership of multiple Jefferson County, Kentucky law enforcement agencies, developed by U.S. Attorney Hale, Jefferson County Commonwealth's Attorney Tom Wine, Jefferson County Attorney Mike O'Connell, LMPD Chief Steve Conrad, ATF Special Agent in Charge Stuart Lowrey, FBI Special Agent in Charge Perrye Turner, and United States Marshal James Clark to maximize penalties for the most violent offenders and to reduce violent crime in our community.
"Project Recoil is one piece of a comprehensive anti-violent crime strategy which emphasizes collaboration among federal, state and local law enforcement and prosecutorial agencies to more effectively investigate and prosecute violent crime in Louisville. By working together, and by including all of our community stakeholders in the broad effort, we will reduce violence and its impact on our
city," stated U.S. Attorney David J. Hale
Kentucky Prescription Drug Abuse Summit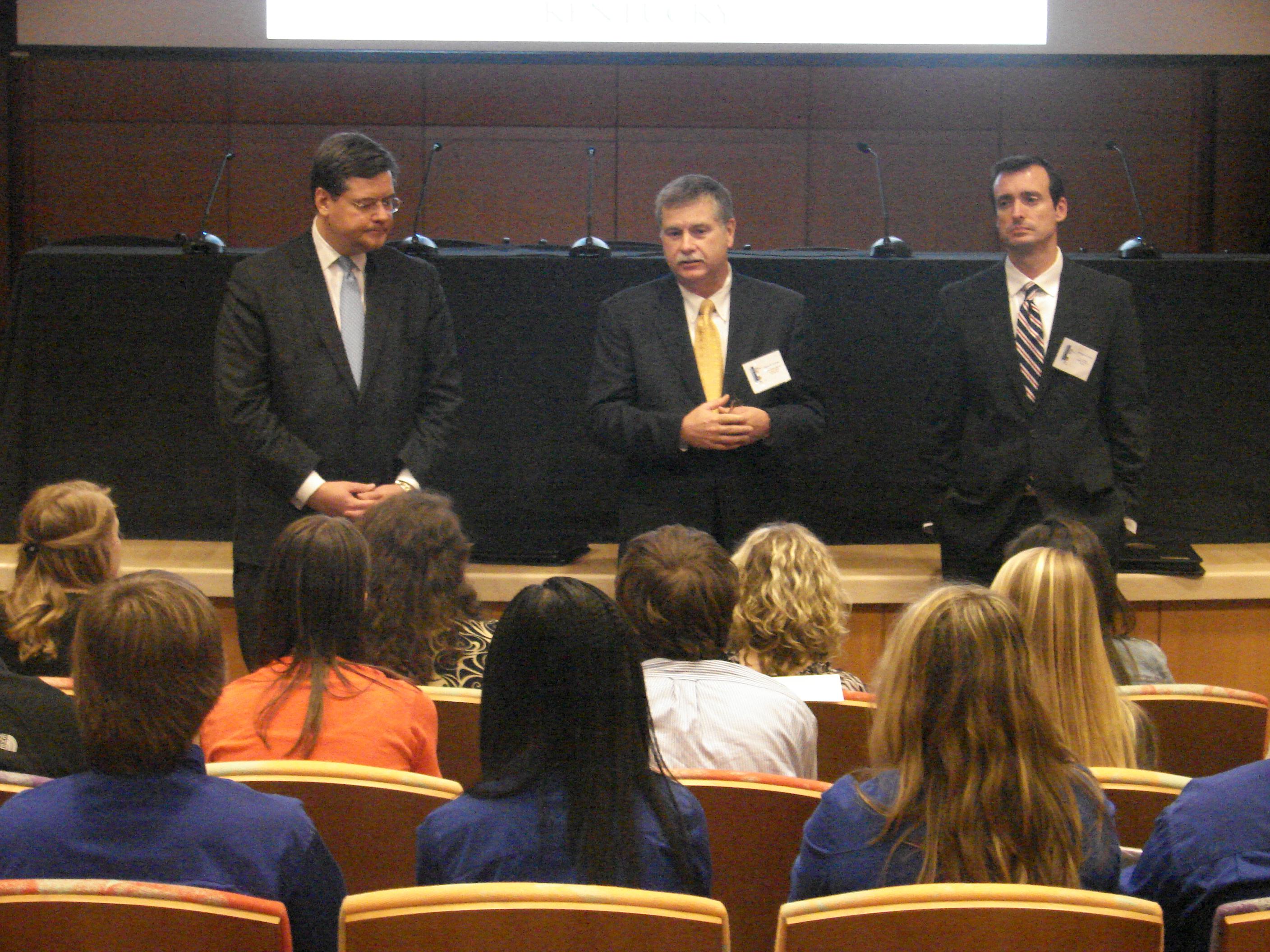 On February 1, 2012, U.S. Attorneys David J. Hale and Kerry B. Harvey led the first statewide Summit on prescription drug abuse. The successful, one day event held in conjunction with the University of Kentucky's Colleges of Medicine, Pharmacy and Dentistry, featured panel discussions and remarks from Kentucky Governor Steve Beshear and Wifredo Ferrer, U.S. Attorney for the Southern District of Florida. Mr. Ferrer focused on recent successes in closing rogue pain clinics and "pill mills" in southern Florida; historically the source of illegal pain medications in Kentucky. David J. Hale, emphasized, "Today, we brought together stakeholders to share their specialized knowledge and to collaborate on a broad spectrum of solutions. And after today, we must continue to improve public awareness of this terrible problem through education and outreach."
Protecting and Strengthening the Rights of Servicemembers and Their Families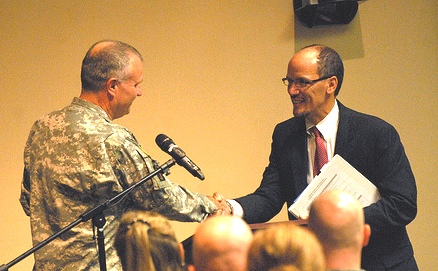 Thomas E. Perez, Assistant Attorney General for the Civil Rights Division joined U.S. Attorney David J. Hale to discuss proposals aimed at strengthening existing laws and protecting service members and their families. AAG Perez and Mr. Hale spoke to soldiers and families, from various units at the Fort Knox Military Instillation about recent efforts to protect important economic, housing, voting, loan and employment rights of our nation's servicemembers. [more on service members rights]
Purchase Area Law Enforcement Training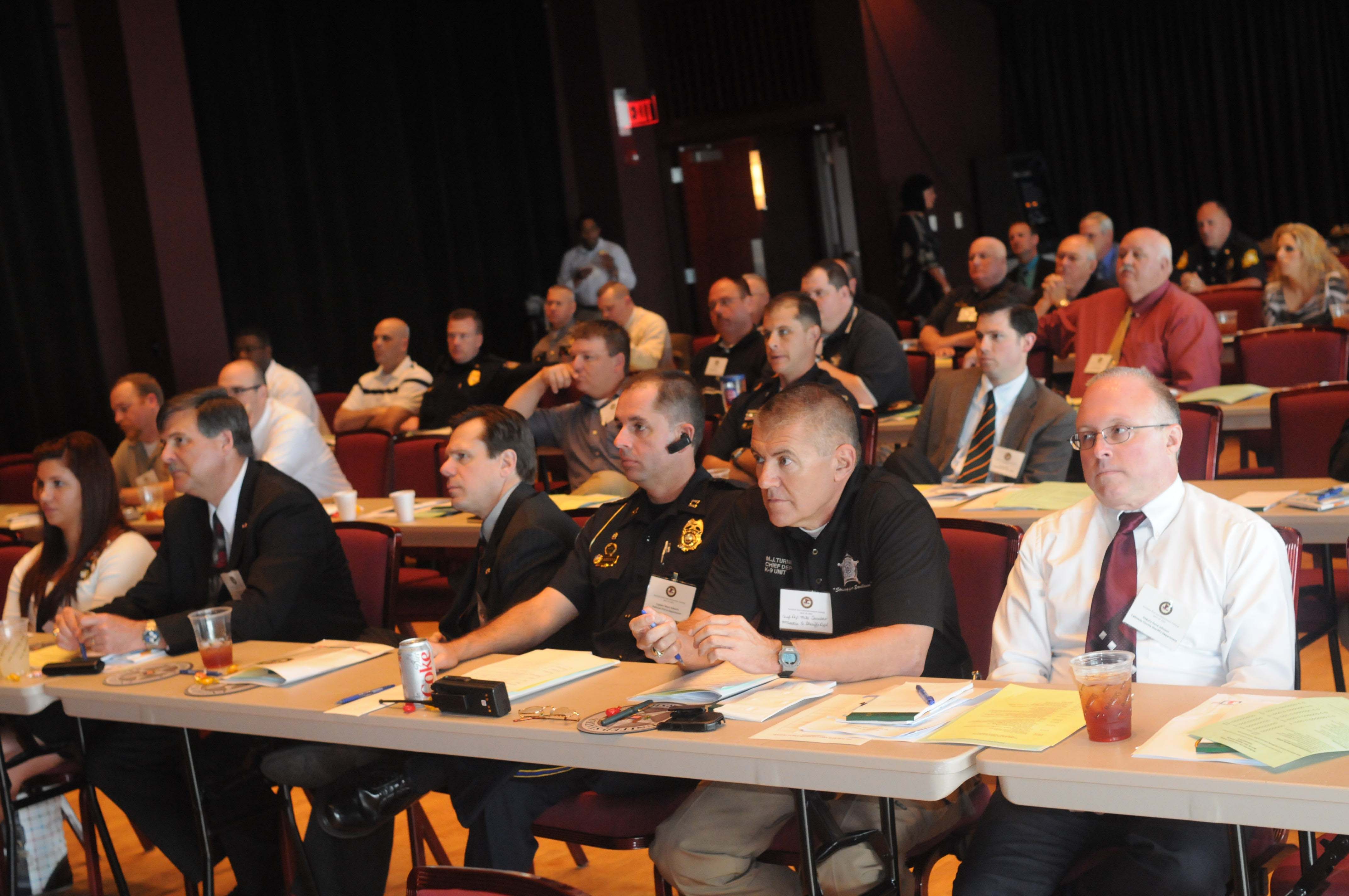 "With criminal activity becoming more sophisticated, we must pool all our resources to effectively investigate, arrest and prosecute those who bring violence in to our communities…this training today underscores the importance of each person involved in reducing crime – from the police officer to the prosecutor to the network of community agencies and volunteers," David J. Hale. Combating violent crime and protecting children from exploitation and abuse are district-wide priorities and were the focus of the day-long law enforcement training event hosted by the U.S. Attorney's Office in Paducah, on April 19, 2011.[psn] [psc]
Kentucky Health Care Fraud Task Force Conference
U.S. Attorneys David J. Hale and Kerry B. Harvey hosted the fourth statewide Health Care Fraud Task Force Meeting on May 15, 2012 in Frankfort, the Commonwealth's Capital.  The more than 100 attendees heard from an array of experts who discussed the federal, state and private sector's roles in criminal and civil prosecutions.  Panel discussions have featured the rise of "pill mill" cases with an emphasis on pursing charges related to health care fraud. "These conference are a perfect example of how important it is for our state and federal partners from across Kentucky to work together with private industry to combat health care fraud and corruption," stated U.S. Attorney David J. Hale.
10th Anniversary Ceremony of 9/11
On the 10th anniversary of the September 11th terrorist attacks, U.S. Attorney David J. Hale joined first responders, military personnel and elected officials to pay tribute to those whose lives were lost in New York, Pennsylvania and Washington, D.C. and to the thousands of soldiers and their families whose daily sacrifice has made America more secure.
Updated February 11, 2015