FORMER LAW PROFESSOR SENTENCED TO 1 YEAR PROBATION FOR OBSTRUCTION OF JUSTICE


April 16, 2010

BIRMINGHAM - U.S. District Judge Virginia Emerson Hopkins today sentenced a former University of Alabama law school professor to one year probation for obstructing justice and making a false statement to a law enforcement officer in an investigation involving her husband, U.S. Attorney Joyce White Vance announced.
In sentencing TARI DEVON WILLIAMS, 39, of Pleasant Grove, Judge Hopkins also ordered that WILLIAMS receive 6 months of home confinement, 100 hours of community service, and a $100 special assessment.

"This office continues to believe that white collar crimes should be prosecuted. We will continue to vigorously enforce the law," Vance said.
WILLIAMS pleaded guilty to the obstruction and false statement charges in October 2009.
She was employed as assistant dean for the University of Alabama School of Law's Public Interest Institute during the time, between April and June 2009, that she provided false information and concealed assets from federal agents who were investigating a health-care fraud case against her husband. Williams committed these acts in order to help her husband conceal profits and assets derived from his criminal activity, and to conceal certain evidence from federal investigators and the grand jury, according to her plea agreement with the government.

William's husband, ISAAC SMITH, of Pleasant Grove, entered a plea agreement in August 2009 acknowledging he had engaged in a criminal conspiracy to commit health care fraud between about September 2008 and April 2009. Smith and a co-defendant, ANNETRA POOLE-MOORE, both entered pleas of guilty to health care fraud, aggravated identity theft and disclosure prohibited by the Health Insurance Portability and Accountability Act (HIPPA).
The separate August plea agreements in that case showed Moore had used her position as a claims representative with United Healthcare, Inc., to illegally access personal information of customers in the company's database who had Flexible Spending Accounts and were covered by a prescription drug plan sponsored by the Federal Employees Health Benefit Plan (FEHBP).
Poole-Moore provided the information to Smith, who created counterfeit prescriptions. Those fake prescriptions were presented to pharmacies to obtain controlled substances, which were then illegally sold to third parties.
By using the stolen identities on the prescriptions, Smith and Moore caused FEHBP's prescription drug plan to pay for the controlled substances, resulting in a loss to FEHBP of $72,746.
The United States Postal Inspection Service, the Food and Drug Administration, the United States Secret Service, the federal Office of Personnel Management, and the Montevallo Police Department investigated this matter. Assistant United States Attorney Lloyd Peeples is prosecuting the matter on behalf of the United States.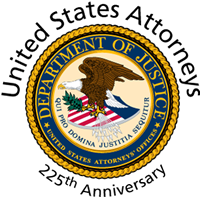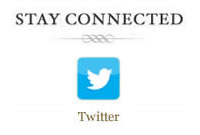 Prisoner Re-entry
If you believe your organization has expertise or resources that could improve outcomes for ex-offenders re-entering society, please e-mail our Community Outreach Coordinator at Jeremy.Sherer@usdoj.gov
or call 205-244-2019.