HUNTSVILLE MAN PLEADS GUILTY TO WIRE FRAUD, FALSE STATEMENTS TO A FEDERAL AGENCY AND MULTIPLE COUNTS OF MILITARY MEDALS FRAUD


April 20, 2010

HUNTSVILLE - An Army veteran who received an Other Than Honorable Discharge from the service pleaded guilty today in federal court to wire fraud, making false statements to obtain an Army contract and wearing war medals he did not earn, U.S. Attorney Joyce White Vance, FBI Special Agent in Charge Patrick Maley and U.S. Army Criminal Investigation Division Special Agent in Charge Thomas Wilkin announced.
SKYLER TARQUIN SMITH, 26, of Huntsville, entered his plea before U.S. District Judge Sharon Lovelace Blackburn. Sentencing will be scheduled this summer.
"There is no limit to what this defendant would lie about," Vance said. "Not only did he fake documents in order to sell a worthless ring for tens of thousands of dollars, but he also was willing to claim the honor and sacrifice of a soldier in battle in order to make a buck. This cries for prosecution and punishment," she said.
SMITH pleaded guilty to one count of wire fraud for advertising and selling a diamond worth $350,800, on Ebay. SMITH advertised the diamond for $140,000; sold it for $70,000 and provided fake appraisal and auction records to support his claims of ownership and the stone's worth, according to his plea agreement. The stone was a cubic zirconia worth about $13.
SMITH also pleaded guilty to claiming to be a military veteran disabled in service in order to bid on an Army contract to provide ballistic vests. SMITH submitted a bid on behalf of NBC Tactical and won a $168,643 contract to supply the vests, the plea agreement says. The Army terminated the contract for the company's failure to deliver the vests, court records show.
Army investigators found SMITH received an Other Than Honorable Discharge from the Army and that he never was classified with any disability, although he claimed in writing to have received Purple Hearts for wounds he suffered in Iraq and Afghanistan, as well as the Bronze Star Medal, according to his plea agreement.

SMITH pleaded guilty today to five counts of military medals fraud for wearing, without authorization, the Purple Heart, the Combat Infantry Badge, the Senior Parachutist Badge, the Air Assault Badge and the Bronze Star.
SMITH had applied to become a member of the Military Order of the Purple Heart and rode in the organization's Veteran's Day parade last year wearing a uniform and the Purple Heart medal. A photo of Smith wearing the Combat Infantry Badge, the Senior Parachutist Badge and the Air Assault Badge was included on a Web site for NBC Tactical.
SMITH has admitted that he never deployed overseas, was never in combat and has not earned combat medals. He also acknowledged he was discharged from the Army, in lieu of court martial, for being absent without leave, according to his plea agreement.
Count 1, wire fraud, carries a maximum punishment of 20 years in prison, and Count 2, false statement to a federal agency, carries maximum punishment of five years in prison. Each charge carries a $250,000 fine. On the medals fraud charges, Count 3, fraudulently claiming to have been awarded a Purple Heart, carries a maximum punishment of one year in prison and a $100,000 fine. Counts 4 through 7, unauthorized wearing of other medals, carry a maximum punishment of six months in prison and fines up to $5,000 each.
This case was investigated by the Federal Bureau of Investigation and the United States Army Criminal Investigation Division. It is being prosecuted by Assistant U.S. Attorney David H. Estes.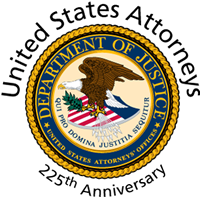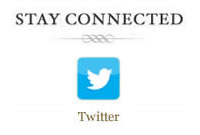 Prisoner Re-entry
If you believe your organization has expertise or resources that could improve outcomes for ex-offenders re-entering society, please e-mail our Community Outreach Coordinator at Jeremy.Sherer@usdoj.gov
or call 205-244-2019.