Shelby County Woman Sentenced for Fraud Scheme Based on Non-existent Lawsuit
April 22, 2011
BIRMINGHAM – A federal judge today sentenced a Shelby County woman to more than seven years in prison for her role in a four-year scheme that collected $425,000 for the expenses of a lawsuit that did not exist, announced U.S. Attorney Joyce White Vance, IRS Criminal Investigation Special Agent in Charge Reginael McDaniel and FBI Special Agent in Charge Patrick Maley.
U.S. District Judge C. Lynwood Smith Jr. sentenced KATHERINE HOPE LANE, 27, to seven years and three months in prison for wire fraud, aggravated identity theft and conspiracy to launder money.
Telling Lane that her fraud "borders on classic evil," Judge Smith ordered her to pay $368,575 in restitution to the victims who thought they were helping her pay the expenses of a personal-injury lawsuit. He also ordered her to forfeit $406,500 to the government as proceeds of the fraud.
Lane pleaded guilty to the charges in August.
"This was an outrageous and prolonged scheme that preyed on family friends and associates in another state who were duped into believing they were helping Ms. Lane pursue a lawsuit filed as the result of her suffering a brutal assault while at work," Vance said. "Ms. Lane was never assaulted and there was never a lawsuit. Thanks to thorough investigation, Ms. Lane's deception was revealed and she is being held to account for her crimes."
"Individuals who create elaborate schemes that have no purpose except to defraud others for their own personal profit run the risk of prosecution," McDaniel said. "Schemes that target family friends and associates are especially egregious and today's sentencing should serve as a deterrent to those who might contemplate similar fraudulent actions," he said.

"Cases like this are a good reminder to all citizens to make sure that the organization or cause they are giving to is a legitimate charity, and not one that was set up for the sole purpose of bilking the public," Maley said. "Citizens can obtain more information on charitable contribution schemes and other types of online schemes by visiting www.lookstoogoodtobetrue.com. If you are a victim of an online scheme, please notify the FBI's Internet Crime Complaint Center (IC3) by filing a complaint at www.ic3.gov."
According to court records, Lane conducted the fraud with her father, Paul H. Lane Jr., of Pelham, from 2004 through at least November 2008. Paul Lane was indicted in October 2009 on mail fraud, wire fraud and money laundering charges. His trial was scheduled for March, but has been postponed. No new trial date has been set.
Paul Lane is charged with soliciting money from friends and acquaintances in Michigan, where he once lived, to help pay expenses for the non-existent lawsuit.
According to court records in Katherine Lane's case, the fraud was carried out as follows:
Friends and acquaintances in Michigan sent money to Alabama by mail, wire and personal delivery over four years. When the money was wired, it was wired through a Regions Bank account and removed for Katherine Lane's benefit. Katherine Lane actively participated in the scheme by assuming various identities, some genuine and some fictitious, under which she sent myriad e-mails to victims. Through the e-mails, she either solicited more money or attempted to lull the victims into believing their money would be returned, and possibly increased upon successful completion of the lawsuit.
The IRS Criminal Investigation Division and the FBI investigated the case. Assistant U.S. Attorney Melissa K. Atwood is prosecuting it.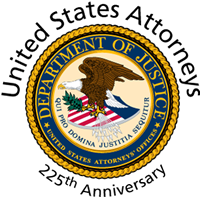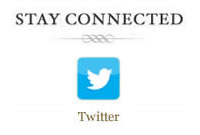 Prisoner Re-entry
If you believe your organization has expertise or resources that could improve outcomes for ex-offenders re-entering society, please e-mail our Community Outreach Coordinator at Jeremy.Sherer@usdoj.gov
or call 205-244-2019.