Federal Judge Sentences Hueytown Tax Preparer to 2 ½ Years in Prison
August 16, 2011

BIRMINGHAM – A federal judge today sentenced a Hueytown man to 2 ½ years in prison for electronically filing scores of fraudulent tax returns with the IRS, announced U.S. Attorney Joyce White Vance and IRS Criminal Investigation Special Agent in Charge Reginael McDaniel.
U.S. District Judge R. David Proctor sentenced ARNOLD L. BENEDICT, 36, for conspiracy to defraud the United States, making false claims against the United States and aggravated identity theft during 2008 and 2009 while he owned and operated Benedict Tax Service and Ajari Tax Service. Benedict pleaded guilty to the charges in April.
Benedict acknowledged in his plea agreement with the government that he filed about 52 false claims for refunds for the 2007 and 2008 tax years, at least 23 of which used stolen identities. Benedict used names, addresses and Social Security numbers of individuals that were provided to him by co-conspirators, according to the plea agreement. Many of the named taxpayers were incarcerated and unaware their identifying information had been stolen and used on the false tax returns.
Judge Proctor imposed the mandatory two-year prison sentence for aggravated identity theft. He imposed additional six-month sentences for conspiracy to defraud and making false claims against the United States. The two six-month sentences will be served at the same time, with the two-year aggravated identify theft sentence to be served consecutively to the six-month sentences. Benedict also must pay $137,716 in restitution to the Internal Revenue Service.
"We are serious about prosecuting taxpayers and tax-return preparers who steal from the government," Vance said. "If you steal identities and create and file false tax returns, you will face prison," she said.
"Tax refunds are issued to taxpayers who are entitled to them," McDaniel said. "Criminal Investigation will continue to aggressively pursue those who prepare false claims for refunds for the purpose of enriching themselves and depleting the U.S. Treasury."
IRS Criminal Investigations special agents investigated the case. Assistant U.S. Attorney Pat Meadows prosecuted it.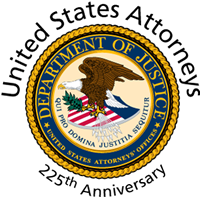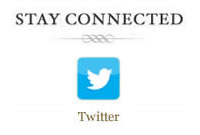 Prisoner Re-entry
If you believe your organization has expertise or resources that could improve outcomes for ex-offenders re-entering society, please e-mail our Community Outreach Coordinator at Jeremy.Sherer@usdoj.gov
or call 205-244-2019.