Office-Supply Warehouse Security Guard Sentenced to 2½ Years in Prison for Theft and Tax Violations


August 2, 2012
BIRMINGHAM – A federal judge today sentenced a former head security guard at a national office-supply store distribution center in McCalla to 2½ years in prison on charges related to his stealing and selling computer software with a retail value of about $851,943, announced U.S. Attorney Joyce White Vance, Atlanta Division U.S. Postal Inspector In Charge Keith Morris, and IRS Criminal Investigation Division Special Agent in Charge Donald B. Yaden.
U.S. District Judge R. David Proctor sentenced WALTER SKROBAK, 39, of Woodstock, on one count of interstate transportation of stolen goods and one count of making false statements with respect to a federal tax return. Skrobak stole the software between 2008 and 2010 while he worked at the OfficeMax Distribution Center. He pleaded guilty to the charges in December.
The judge ordered Skrobak to pay the $851,943 in restitution on the stolen goods count, and to pay the government $141,608 in taxes due. Judge Proctor also ordered Skrobak to forfeit $393,347 to the government as proceeds of illegal activity.
Skrobak is scheduled to report to prison Oct. 10.
"Mr. Skrobak not only stole merchandise from OfficeMax, he also stole money from the American taxpayers by failing to pay taxes on money that he received from the sale of the goods," Yaden said. "We hope the sentence today reassures the honest, hard-working Americans that we will pursue those individuals who do not pay their fair share."
"This case is an example for would-be criminals who would utilize the U.S. mails to commit their crimes," Morris said. "They will be investigated and prosecuted to the fullest extent of the law."
According to Skrobak's plea agreement, he worked at the OfficeMax center as a contract security guard and was the security company's head guard at the distribution center from August 2006 to December 2010. Between October 2008 and November 2010, Skrobak stole at least 1,600 units of computer software, such as Microsoft Office Professional and Windows Vista software, and sold them, via PayPal, to a party outside of Alabama. Skrobak received nearly $400,000 from selling the stolen goods, but did not report the money on his federal tax returns.
The U.S. Postal Inspection Service and the IRS Criminal Investigation Division investigated the case.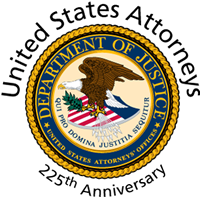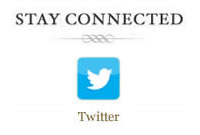 Prisoner Re-entry
If you believe your organization has expertise or resources that could improve outcomes for ex-offenders re-entering society, please e-mail our Community Outreach Coordinator at Jeremy.Sherer@usdoj.gov
or call 205-244-2019.