FEDERAL JUDGE SENTENCES REPEAT CAR-JACKER TO 42 YEARS IN PRISON
February 3, 2010
BIRMINGHAM - U.S. District Judge C. Lynwood Smith Jr. today sentenced a Birmingham man to 42 years in prison for a string of car-jackings in the Birmingham metro area in February 2008, announced U.S. Attorney Joyce White Vance and ATF Special Agent in Charge Jim Cavanaugh.
PETER DAMONE LACKLAND, 39, pleaded guilty in May 2009 to four counts each of car-jacking and felon in possession of a firearm, and two counts of brandishing a firearm during a crime of violence. The charges were connected to four car-jackings, all involving cab drivers, in Birmingham, Fairfield and Homewood.

Judge Smith sentenced Lackland to a total of 10 years on the car-jacking and felon in possession convictions and 32 years on the convictions of using a gun during a crime of violence. The sentence for the gun crimes must be served after the car-jacking and possession sentences are completed. The law sets a mandatory minimum sentence of seven years for the first conviction of brandishing a gun during a violent crime and a minimum 25-year sentence for a subsequent conviction on that charge.

Judge Smith also ordered Lackland to serve five years of supervised release after completing his prison term, and that he pay $1,865 restitution.

"Cab drivers have to pick up strangers to do their jobs, but they shouldn't have to risk their lives to provide transportation to the public," Vance said. "They must be protected. We will prosecute the criminals who prey on them."
Vance praised the work of ATF agents and the Birmingham, Fairfield and Homewood police departments whose investigations led to Lackland's arrest and conviction.

According to Lackland's plea agreement, he committed the car-jackings by hailing cabs, giving the drivers destinations, then pulling a gun on them once they reached the destination. The car-jackings were committed on Feb. 6, Feb. 8, Feb. 9 and Feb. 14, 2008.

"It's not the kind of fare we want our cab drivers to pick up," Cavanaugh said."People forget how important service people, like cab drivers, are to commerce. They deserve the full protection of the laws."
Assistant U.S. Attorney William G. Simpson prosecuted the government's case.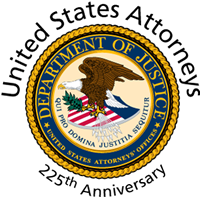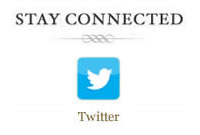 Prisoner Re-entry
If you believe your organization has expertise or resources that could improve outcomes for ex-offenders re-entering society, please e-mail our Community Outreach Coordinator at Jeremy.Sherer@usdoj.gov
or call 205-244-2019.