FEDERAL JUDGE SENTENCES CALIFORNIA WOMAN FOR TRAFFICKING ALMOST 200 POUNDS OF COCAINE
February 9, 2010
BIRMINGHAM - A federal judge today sentenced a California woman to more than six years in prison on cocaine distribution charges connected to almost 200 pounds of cocaine found in a hidden compartment of a tractor-trailer truck she was driving in February 2009, announced U.S. Attorney Joyce White Vance.
U.S. District Judge C. Lynwood Smith, Jr., sentenced EPITACIA MEZA GUERRERO, 49, on charges of conspiring to distribute cocaine and possessing, with the intent to distribute, the 198 pounds of cocaine. The drugs would have a street value of about $4 million. Guerrerro pleaded guilty to the charges in September 2009.
Judge Smith sentenced Guerrero to six and half years in prison, to be followed by three years of supervised release.
According to court documents, Guerrero was driving the tractor-trailer truck on Interstate 20 in Cleburne County when an Alabama State Trooper stopped it for improper lane use. The California license plate on the trailer was expired. The trooper approached the truck cab and found a man seated on the sleeper bunk, who began translating Spanish for Guerrero.
The officer noticed what appeared to be a false wall in the sleeper compartment. Guerrero and the man in the cab, Humberto Valdez Flores, Jr., consented to a search of the truck. The search recovered 91 blocks of cocaine from behind the false wall. Flores is charged as a co-defendant in the case. He is scheduled for sentencing in March.
Vance praised the Alabama State Troopers and members of the federal Drug Enforcement Administration Task Force for their work, which uncovered the large cocaine shipment and prevented the drugs from hitting the streets. "This conviction and drug seizure are part of the larger battle against drug cartels and trafficking that we are committed to fight," Vance said. "This case should deal a significant financial blow to the organization responsible for bringing these drugs into the United States," she said.
Assistant U.S. Attorney John B. Felton prosecuted the government's case.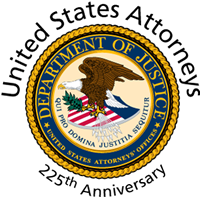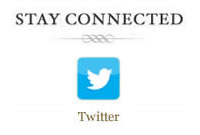 Prisoner Re-entry
If you believe your organization has expertise or resources that could improve outcomes for ex-offenders re-entering society, please e-mail our Community Outreach Coordinator at Jeremy.Sherer@usdoj.gov
or call 205-244-2019.