Hueytown Tax Preparer Charged With Fraud
February 24, 2011
BIRMINGHAM – Federal prosecutors today charged a Hueytown man with electronically filing scores of fraudulent tax returns with the IRS, announced U.S. Attorney Joyce White Vance and IRS Criminal Investigations Special Agent in Charge Reginael McDaniel.
The criminal information filed in U.S. District Court charges ARNOLD L. BENEDICT, 35, with conspiracy to defraud the United States, with making false claims against the United States, and with aggravated identity theft during 2008 and 2009 while he owned and operated Benedict Tax Service and Ajari Tax Service.
"Taxpayers and tax-return preparers who try to scam the government for tax-return money are not only stealing from the government, they are stealing from all the honest citizens who pay their fair share of taxes," Vance said. "This kind of fraud will not be tolerated. The government will prosecute and seek stern punishment," she said.
"At the IRS, protecting tax-payer money is a matter we take extremely seriously. An integral part of the agency's mission involves detecting and catching fraudulent tax returns," McDaniel said. "The object of these schemes is to defraud the government and the tax-paying public."
During the time Benedict owned the tax-preparation businesses, he filed scores of fraudulent Individual Income Tax Returns with the Internal Revenue Service, falsely representing that the named taxpayers were entitled to receive substantial tax refunds when they were not, according to the information.
Benedict carried out his scheme by entering into refund-anticipation loan agreements with a bank to have refunds from the fraudulent returns deposited into an account he controlled, according to the charges against him. Many of the named taxpayers had their names, Social Security numbers and dates of birth stolen from them and used by Benedict to effect his fraud against the government, the information charges.


The maximum penalties Benedict could face include 12 years in prison, including mandatory imprisonment of two years for aggravated identity theft, $750,000 in fines, and full restitution to the IRS for the amount of false claims.

IRS Criminal Investigations special agents are investigating the case. Assistant U.S. Attorney Pat Meadows is prosecuting it.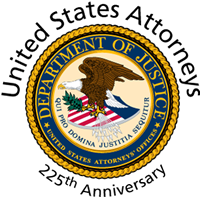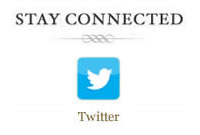 Prisoner Re-entry
If you believe your organization has expertise or resources that could improve outcomes for ex-offenders re-entering society, please e-mail our Community Outreach Coordinator at Jeremy.Sherer@usdoj.gov
or call 205-244-2019.