Huntsville Man Charged With Disaster Related Unemployment Assistance Fraud
February 2, 2012
BIRMINGHAM – Federal prosecutors today charged a Huntsville man with wire fraud in connection with his collection of state Disaster Unemployment Assistance following the April 27 tornadoes, announced U.S. Attorney Joyce White Vance; Richard L. Walker, special agent in charge, U.S. Department of Labor, Office of the Inspector General; James E. Ward, special agent in charge, Department of Homeland Security, Office of the Inspector General; and Tom Surtees, director, Alabama Department of Industrial Relations.
The government filed a criminal information against JERMAINE X. DAWKINS, 24, along with a plea agreement between Dawkins and prosecutors, in U.S. District Court. Dawkins acknowledges in the plea agreement that he misrepresented to the Alabama Department of Industrial Relations that he had been hired by a fast-food restaurant in Madison County but was unable to begin work because the restaurant had been destroyed by a tornado. Between May 1 and July 18, Dawkins fraudulently received unemployment benefits via a debit card, and then committed wire fraud through a series of wire transactions occurring when he purchased items with the card, according to his plea agreement.
"The U.S. Attorney's Office continues to work with numerous federal and state agencies to keep watch for anyone wrongfully seeking or obtaining disaster benefits," Vance said. "Thousands of real victims of the April tornadoes have needed help to restore their lives after the April storms, and last month hundreds more people lost homes to unusual winter tornadoes. My office will continue to prosecute even small cases of disaster-related fraud. We want to deter the crime and punish the people willing to break the law in order to take money intended to help tornado survivors," she said.
"DHS-OIG places a high priority on the investigation of these types of crimes that negatively impact our federal system and programs, which are intended for law-abiding citizens," Ward said. "We all suffer when federal programs are undermined by fraud."

"Any time we find out that someone has committed unemployment compensation fraud, we take it very seriously," Surtees said. "A case like this, when so many Alabamians suffered such tragic losses due to the April 27 tornadoes, is especially offensive. We are happy to work with federal prosecutors in order to make sure Mr. Dawkins is punished."
The Disaster Unemployment Assistance Program is a federally funded program operated by the Alabama Department of Industrial Relations. It provides unemployment benefits to individuals whose employment has been lost or interrupted as a direct result of a major disaster declared by the president to warrant government assistance to communities and individuals.
The Offices of Inspector General of the Department of Labor and the Department of Homeland Security, and inspectors of the Alabama Department of Industrial Relations investigated the case. The U.S. Attorney's Office for the Northern District of Alabama is prosecuting the case.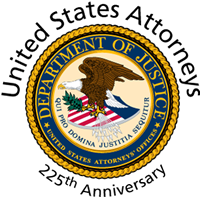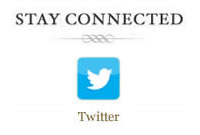 Prisoner Re-entry
If you believe your organization has expertise or resources that could improve outcomes for ex-offenders re-entering society, please e-mail our Community Outreach Coordinator at Jeremy.Sherer@usdoj.gov
or call 205-244-2019.