Three Tennessee Residents Indicted for Conspiracy and Identity Theft
February 29, 2012
BIRMINGHAM – A federal grand jury today indicted three Tennessee residents for conspiracy and aggravated identity theft and charged one of them with fraudulent possession of debit or credit cards, announced U.S. Attorney Joyce White Vance and Postal Inspector Frank Dyer.
GUYBRIELLE RENEE WILSON, 20, MICHAEL JEROME HARDY, 42, and PATRICK ONEAL ORES, 44, all of Memphis, face one count of conspiracy to defraud First Commercial Bank, based in Jackson, Miss. The indictment charges that the trio traveled to the Birmingham area where ORES attempted to cash a stolen check drawn on First Commercial Bank. WILSON also is charged with fraudulently possessing 15 or more unauthorized debit or credit cards. Each of the individuals faces a count of aggravated identity theft.
"Multi-state identity fraud rings are a dangerous and growing trend," Vance said. "My office will continue to work with law enforcement in other jurisdictions to effectively prosecute these types of cases."
Upon conviction, WILSON, HARDY, and ORES each faces a maximum sentence of 30 years in prison and a $1 million fine for conspiracy to commit bank fraud. If convicted of fraudulently possessing the debit or credit cards, WILSON could be sentenced to a maximum of 10 years in prison and a $250,000 fine. Each of the three also face a mandatory two-year sentence and a maximum fine of $250,000 if convicted of aggravated identity theft.

This case was investigated by the North Alabama Identity Theft Task Force, including the Homewood Police Department, the U.S. Postal Inspection Service and the U.S. Secret Service. Assistant U.S. Attorney Melissa K. Atwood is prosecuting the case.
Members of the public are reminded that the indictment contains only charges. A defendant is presumed innocent of the charges and it will be the government's burden to prove a defendant's guilt beyond a reasonable doubt at trial.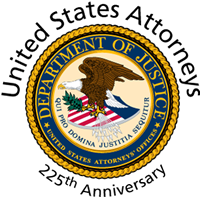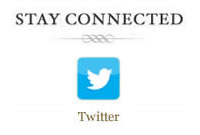 Prisoner Re-entry
If you believe your organization has expertise or resources that could improve outcomes for ex-offenders re-entering society, please e-mail our Community Outreach Coordinator at Jeremy.Sherer@usdoj.gov
or call 205-244-2019.