TWO NORTH ALABAMA RESIDENTS CHARGED WITH STUDENT LOAN FRAUD
January 25, 2010
BIRMINGHAM – A federal grand jury today indicted two North Alabama residents for conspiracy and mail fraud in connection with a scheme to obtain college loans when neither was a student, announced U.S. Attorney Joyce White Vance.
The indictment, filed in U.S. District Court, charges ISADORE ERIC JOHNSON, 36, of Madison, and LAURA L. MORRIS, 26, of Athens, with conspiring to obtain loans from a Colorado-based private loan company by providing false information, including phony college-acceptance letters and loan co-signer agreements, to the company. Together, Johnson and Morris received $85,000 meant as education loans.
"In today's economy, students seeking to finance their college education face many challenges, as do the banks and other institutions that traditionally finance student loans," Vance said. "The defendants in this case are charged with trying to mislead banks into believing they were students. This office will continue to prosecute schemes against lending institutions that weaken the ability of legitimate borrowers, including students, to obtain needed loans," she said.
The loan company in this case, GCO Education Loan Funding Group, provided loans through various financial institutions, including Richland State Bank in Bruce, S.D., the indictment says. GCO accepted applications for student loans through its GCO Educated Borrowers website and through Affiliated Computer Services Education Loan Servicing in Long Beach, Calif., according to the indictment.

The indictment charges that neither Johnson nor Morris was enrolled in a college or university when they conspired to apply for student loans in 2007. Each received loan checks in the mail from Richland State Bank, on behalf of GCO, and each deposited the checks into personal bank accounts, according to the indictment.
Johnson and Morris each face one count of conspiracy to commit mail fraud in connection with a $25,000 check Morris received in the mail from Richland State Bank in 2007. Morris also faces one count of mail fraud for the same check. Johnson faces two counts of mail fraud in connection to loan checks he received in August and September 2006, for $40,000 and $20,000, respectively.
The indictment also seeks to have Johnson and Morris forfeit $85,000 to the government as proceeds of illegal activity.

The conspiracy charge carries a maximum penalty of five years in prison and a $250,000 fine. The mail fraud count carries a maximum penalty of 20 years in prison and a $250,000 fine.
This case was investigated by the U.S. Postal Inspection Service. Assistant U.S. Attorney Angela Debro is prosecuting it on behalf of the United States.
Members of the public are reminded that indictments contain only charges. A defendant is presumed innocent and it will be the government's burden to prove a defendant's guilt at trial.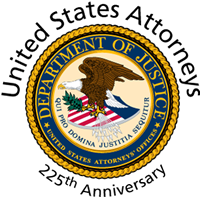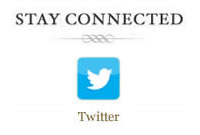 Prisoner Re-entry
If you believe your organization has expertise or resources that could improve outcomes for ex-offenders re-entering society, please e-mail our Community Outreach Coordinator at Jeremy.Sherer@usdoj.gov
or call 205-244-2019.