BIRMINGHAM WOMAN INDICTED FOR MAIL AND MORTGAGE FRAUD


June 30, 2010

BIRMINGHAM - A federal grand jury today indicted a Birmingham woman for fraud in connection with a mortgage loan application, announced U.S. Attorney Joyce White Vance.
The indictment filed in U.S District Court charges MYRA DENISE ROBINSON, 43, with one count of mail fraud and one count of making false statements on a mortgage application to a financial institution.
According to the indictment, the fraud was conducted as follows: In July 2007, Robinson applied for a mortgage loan to purchase a house, and caused the application and supporting documents to be mailed to Washington Mutual. In those documents, Robinson claimed to be receiving disability benefits from the Social Security Administration each month for her own disability or those of her three children. None of them actually received such benefits. If Robinson had accurately reported her income, she would not have been eligible for the mortgage loan.
The maximum sentence for both the mail fraud count and the false statements count is 30 years in prison and a $1 million fine. A notice of forfeiture for $91,000, the amount of the loan fraudulently obtained by Williams, is also sought through this indictment.
The FBI and the inspector general's offices of the Department of Housing and Urban Development and the Social Security Administration investigated this case. Assistant U.S. Attorney Patrick Carney is prosecuting the matter.
This prosecution is part of President Barack Obama's Financial Fraud Enforcement Task Force. President Obama established the interagency task force to wage an aggressive, coordinated and proactive effort to investigate and prosecute financial crimes. The task force includes representatives from a broad range of federal agencies, regulatory authorities, inspectors general, and state and local law enforcement who, working together, bring to bear a powerful array of criminal and civil enforcement resources. The task force is working to improve efforts across the federal executive branch, and with state and local partners, to investigate and prosecute significant financial crimes, ensure just and effective punishment for those who perpetrate financial crimes, combat discrimination in the lending and financial markets, and recover proceeds for victims of financial crimes.
Members of the public are reminded that the indictment contains only charges. A defendant is presumed innocent of the charges and it will be the government's burden to prove a defendant's guilt beyond a reasonable doubt at trial.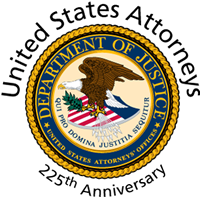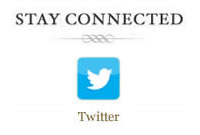 Prisoner Re-entry
If you believe your organization has expertise or resources that could improve outcomes for ex-offenders re-entering society, please e-mail our Community Outreach Coordinator at Jeremy.Sherer@usdoj.gov
or call 205-244-2019.