JOINT STATEMENT BY UNITED STATES ATTORNEY JOYCE WHITE VANCE AND FBI SPECIAL AGENT IN CHARGE PATRICK MALEY REGARDING THE JORAN VAN DER SLOOT INVESTIGATION


June 9, 2010

BIRMINGHAM - In April of this year, the FBI and U.S. Attorney's office in Birmingham, Alabama, initiated an investigation into allegations of criminal conduct by Joran van der Sloot, related to the disappearance of Natalee Holloway in Aruba five years earlier. Prior to law enforcement's involvement in the situation, Van der Sloot offered to provide information to an individual regarding the location of Natalee Holloway's remains and the circumstances of her death in exchange for $250,000. The FBI-led investigation was conducted in conjunction with Aruban authorities. The U.S. Attorney filed a criminal complaint charging van der Sloot with extortion and wire fraud on June 3, 2010.
Some news accounts have suggested that the FBI provided $25,000 in funds that were transmitted to van der Sloot. This is incorrect. The funds involved were private funds.
News accounts have also questioned why charges were not brought earlier, so that the tragic death of Stephany Flores could have been avoided. We offer our heartfelt sympathy to the Flores family. The Birmingham investigation was not related in any way to the murder in Peru. Despite having been in motion for several weeks at the time of Miss Flores' death, it was not sufficiently developed to bring charges prior to the time van der Sloot left Aruba. This is not due to any fault on the part of the FBI or the US Attorney's Office, where agents and prosecutors were working as hard as possible to bring the case to fruition when they learned of the murder. A case based on events outside of the United States is a complex matter, and work was proceeding with all deliberate speed to prepare the evidence, the charges and the necessary procedures to obtain custody of van der Sloot.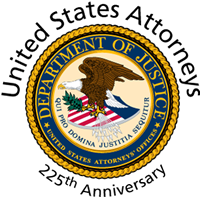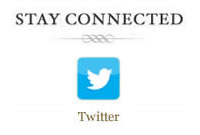 Prisoner Re-entry
If you believe your organization has expertise or resources that could improve outcomes for ex-offenders re-entering society, please e-mail our Community Outreach Coordinator at Jeremy.Sherer@usdoj.gov
or call 205-244-2019.