Franklin County Man Pleads Guilty to Armed Burglary of a Pharmacy
and Being a Felon in Possession of Firearms
June 22, 2011
A Franklin County man pleaded guilty yesterday to the armed burglary of a Phil Campbell pharmacy and to three counts of being a convicted felon in possession of firearms, announced U.S. Attorney Joyce White Vance and Alcohol, Tobacco, Firearms and Explosives Special Agent in Charge Glenn Anderson.
STEVEN JEFFREY CAIN, 50, entered his plea before U.S. District Judge C. Lynwood Smith Jr. CAIN acknowledged in his plea agreement that he broke into Phil Campbell Drugs on Sept. 11, 2009, and shot at a Phil Campbell police officer who responded to a burglary call at the drugstore. In his plea agreement, CAIN also acknowledged that he shot at a Russellville police officer on Sept. 30, 2009, when police encountered him after receiving a call of a suspicious person near a pharmacy in that city.
"We appreciate the dedicated work of our local law enforcers in Phil Campbell and Russellville who, fortunately, were not injured by Cain's criminal behavior. Their hard work, in conjunction with county, state and federal partners, led to a just resolution in this case," according to U.S. Attorney Vance.

CAIN's May federal indictment charged him with the Phil Campbell drugstore burglary and with carrying a firearm during that burglary. It cited seven prior felony convictions in Alabama and charged him, in four separate counts, with being a felon in possession of firearms. As part of the plea agreement, the government dismissed one of the counts.
Working together to investigate this case were the ATF, the Alabama Bureau of Investigation, the Franklin County Sheriff's Office and the Phil Campbell and Russellville Police Departments. Assistant U.S. Attorney Mary Stuart Burrell is prosecuting the case.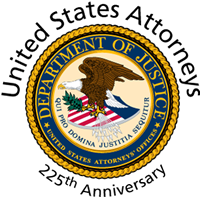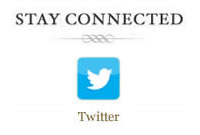 Prisoner Re-entry
If you believe your organization has expertise or resources that could improve outcomes for ex-offenders re-entering society, please e-mail our Community Outreach Coordinator at Jeremy.Sherer@usdoj.gov
or call 205-244-2019.