U.S. Postal Inspectors Arrest Woman on Charges
of Stealing Hospital Patient Information
June 3, 2011
BIRMINGHAM – U.S. Postal Inspectors arrested an Alabaster woman on Thursday on charges that she stole identifying information on about 4,500 patients from a Birmingham hospital, announced U.S. Attorney Joyce White Vance.
A criminal complaint filed Thursday in U.S. District Court charges CHELSEA CATHERINE STEWART, 26, of Alabaster, with violating the Health Insurance Portability and Accountability Act and wrongfully obtaining individually identifiable health information. According to the complaint, Stewart stole the patient information from Trinity Medical Center, formerly Baptist Montclair Hospital, between March 22 and April 8, while an associate of hers was a patient at the hospital.
Stewart had an initial appearance Thursday before U.S. Magistrate Judge T. Michael Putnam and was released on bond. A preliminary hearing in the case is scheduled June 10.
"The investigation of this case continues, but thorough and efficient police work by the Alabaster Police Department, U.S. Postal Inspectors and the Secret Service enabled a quick discovery of the stolen information and may have thwarted its use for further crimes involving identity theft," Vance said.
"We at the Alabaster Police Department take identity theft cases very seriously," said Alabaster Police Deputy Chief Curtis Rigney. "These type crimes can affect people for many years. We will always pursue these cases to the fullest extent of the law. We would like to thank the U.S. Postal Inspection Service, the Secret Service and the U.S. Attorney's Office for their assistance in this case."
"Identity theft continues to be one of the fastest growing crimes in the country. As long as identity theft exists, Postal Inspectors will continue to aggressively investigate these types of crimes," said Martin D. Phanco, Postal Inspector in Charge of the Atlanta Division. "The perpetrator crossed a barrier where the American public trusted a healthcare provider with personal information. This type of violation and disregard for the public's privacy will not be tolerated," he said.
The stolen patient records spanned several years and include patient names, dates of birth and Social Security numbers, according to the criminal complaint. Alabaster Police recovered hundreds of pages containing the information while executing a search warrant on April 8 at an Alabaster residence where Stewart was staying, the complaint says.
Trinity Medical Center has undertaken to notify all patients whose information was taken. It has announced a toll-free number for affected patients to call for free credit monitoring. That number is 1-866-367-5548.
The Alabaster Police Department, U.S. Postal Inspection Service and the Secret Service are investigating the case. Assistant U.S. Attorney Melissa Atwood is prosecuting it.
Members of the public are reminded that a criminal complaint contains only charges. A defendant is presumed innocent of the charges and it will be the government's burden to prove a defendant's guilt beyond a reasonable doubt at trial.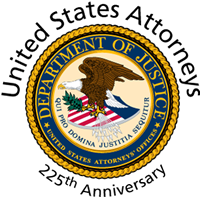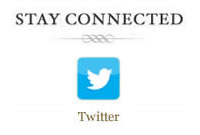 Prisoner Re-entry
If you believe your organization has expertise or resources that could improve outcomes for ex-offenders re-entering society, please e-mail our Community Outreach Coordinator at Jeremy.Sherer@usdoj.gov
or call 205-244-2019.