Prosecutors and Women's Fund Join to Present Law Enforcement Training on Human Trafficking


June 14, 2012
BIRMINGHAM -- More than 50 federal, state and local law enforcement members attended training today at Liberty Park on human trafficking and best practices for prosecuting this horrific crime.
The training, held at the Federal Reserve Building on Liberty Park Drive, was presented by the U.S. Attorney's Office of the Northern District of Alabama, the Jefferson County District Attorney's Office, and The Women's Fund of Greater Birmingham.

"Human trafficking is a growing problem in Alabama and across the country , but we now have a state statute that gives law enforcement the tools they need to help stop the abuse. Our efforts today are focused on educating the officers and deputies working a beat to know what signs to look for and providing them with the resources to attack this heinous crime," said Jefferson County District Attorney Brandon Falls.

In the state of Alabama, a reported 85 percent of runaway children are approached to engage in the sex industry within 24 hours of being on the streets. "We have a problem in Alabama. We have individuals organizing the prostitution of children," said Assistant U.S. Attorney Daniel Fortune.

Federal authorities from the Michigan Office of Homeland Security Investigations shared their experience in prosecuting traffickers in Detroit and local service providers shared resources available to assist human trafficking victims.

"Human trafficking is hidden in plain sight. It takes the community and law enforcement to combat this global problem. The community helps law enforcement by giving us tips to react to," said Amy Allen, victim witness specialist with Michigan Homeland Security Investigations.

"We know this crime is occurring and that victims need to be reached quickly and for services to be readily available. We commend law enforcement for being proactive," said Jeanne Jackson, president of The Women's Fund of Greater Birmingham.

The Women's Fund of Greater Birmingham will host training in partnership with the Polaris Project/National Human Trafficking Center for service providers on Sept. 21 in Birmingham. Pre-registration is open and those interested may find out more by calling The Women's Fund at (205) 326-4454.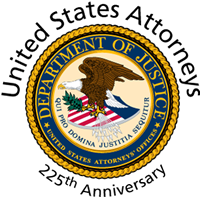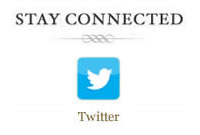 Prisoner Re-entry
If you believe your organization has expertise or resources that could improve outcomes for ex-offenders re-entering society, please e-mail our Community Outreach Coordinator at Jeremy.Sherer@usdoj.gov
or call 205-244-2019.