FEDERAL JUDGE SENTENCES FORMER JEFFERSON COUNTY COMMISSIONER AND BIRMINGHAM CITY COUNCILMAN TO ALMOST FOUR YEARS IN PRISON FOR FRAUD CONNECTED TO CHILDREN'S CHARITY
March 12, 2010
BIRMINGHAM - A federal judge today sentenced former Birmingham city councilman and Jefferson County commissioner, JOHN KATOPODIS, to three years and 10 months in jail on fraud convictions linked to his theft of taxpayer money intended for a charity for poor children, U.S. Attorney Joyce Vance announced in conjunction with FBI Special Agent in Charge Patrick Maley and IRS Special Agent in Charge, Criminal Investigation Division, Reginael McDaniel.
Along with the prison term, U.S. District Judge Karon Bowdre ordered KATOPODIS, 62, to pay $166,910 in restitution to Jefferson County and to forfeit $162,910 to the government as proceeds of illegal activity. Judge Bowdre also ordered KATOPODIS to serve three years supervised release after completing his prison term.
"JOHN KATOPODIS shamelessly exploited the plight of needy children to tap into public funds and finance trips for himself and his friends to gambling casinos and exotic locations," Vance said. "Prison is the perfect destination for someone who so cavalierly uses his government connections to obtain taxpayer money and then diverts it for his own purposes."
A federal jury in July 2009 found KATOPODIS guilty on 97 counts of mail and wire fraud in connection with his scheme to defraud and steal more than $162,000 from Jefferson County and from Computer Help for Kids, a Jefferson County-based charity. The stated mission of the charity was to repair used computers donated by area businesses and distribute them to disadvantaged children of Jefferson County to increase their access to technology. KATOPODIS controlled the charity's finances and spent its money on trips, gambling, gifts and other personal expenditures.
"Mr. KATOPODIS stole from those who needed most, and will now pay the price for his reprehensible actions," Maley said.
"Any individual thinking about participating in a fraudulent scheme should stop in their tracks and simply look at the consequences of taking the next step," McDaniel said. "Those consequences include going to prison and being branded a convicted felon for the rest of their life."
Evidence proved that KATOPODIS, who was a member of the Birmingham City Council in the 1970s and the Jefferson County Commission in the 1980s, was involved in founding Computer Help for Kids and controlled its finances and bank account. The charity's mission was to repair used computers donated by area businesses and distribute them to disadvantaged children of Jefferson County to increase access to technology. From 2002 through 2007, the majority of the charity's funding came from the Jefferson County Commission and totaled $815,000. During that time, KATOPODIS was the only signatory on the Computer Help for Kids bank account. He refused to give others associated with the charity access to its financial records in order to hide his theft of its money.
Evidence further proved that KATOPODIS caused Jefferson County to issue checks to the charity by misrepresenting how the taxpayer's money was being and would be used. KATOPODIS then went about spending much of the charity's money for personal expenses and pleasures. For instance, he caused about $24,000 of Computer Help's money to be mailed and wired to Fleet Boston Bank in Massachusetts, into the account of Council for Cooperating Governments, which he also controlled and used to make personal purchases. KATOPODIS also used the charity's debit card at casinos in Louisiana and Mississippi, and to withdraw cash from ATMs in various cities. The evidence also showed that he transferred money from the charity's checking account into his personal checking account to pay personal credit card charges, and to pay for airline tickets and travel expenses for himself and for friends on trips to Cairo, Egypt and Nassau, Bahamas.
Assistant U.S. Attorneys George Martin and Scarlett Singleton prosecuted the government's case.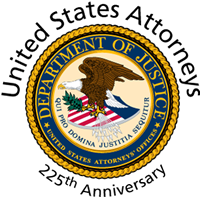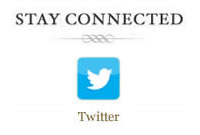 Prisoner Re-entry
If you believe your organization has expertise or resources that could improve outcomes for ex-offenders re-entering society, please e-mail our Community Outreach Coordinator at Jeremy.Sherer@usdoj.gov
or call 205-244-2019.