FEDERAL JUDGE SENTENCES FORMER BIRMINGHAM MAYOR AND FORMER JEFFERSON COUNTY COMMISSION PRESIDENT TO 15 YEARS FOR BRIBERY SCHEME
March 5, 2010
TUSCALOOSA – A federal judge today sentenced former Birmingham mayor and former Jefferson County Commission president, LARRY LANGFORD, to 15 years in prison for a long-running bribery scheme in which he sent more than $7 million in county bond business to Montgomery investment banker Bill Blount in return for bribes worth $241,843, Acting U.S. Attorney Jim Phillips announced.
U.S. District Judge L. Scott Coogler sentenced LANGFORD, 63, to prison and ordered him to pay $119,985 in restitution to the Internal Revenue Service, and to forfeit $241,843 to the government.
The restitution to the IRS results from his convictions for filing false tax returns for the years 2003, 2004 and 2005, in which he failed to report his income from the bribes.

LANGFORD must report to prison April 5. The judge allowed him to remain out on bond until then, subject to electronic monitoring. LANGFORD may not leave Jefferson County and must report twice a week to a probation officer.
"The sentence imposed today should say to all public officials that selling their position of trust to buy a lavish personal lifestyle will lead them to the prison door," Phillips said. "Larry Langford placed his vanity and greed above the financial well-being of Jefferson County and helped bring it to the edge of financial ruin. The taxpayers of Jefferson County will continue to suffer from the corrupt acts of Langford and his cohorts."
"Honest law-abiding citizens here in northern Alabama are reassured today that no one is above the law, especially when that person is an elected official," said IRS Special Agent in Charge, Criminal Investigations, Reginael McDaniel. "Public service is a privilege and those who abuse that privilege can expect to be held accountable."
"The sentence against Mr. Langford sends yet another message that individuals who use their positions of trust for personal gain will not be tolerated," said FBI Special Agent in Charge Patrick Maley.
A federal jury in October convicted LANGFORD of conspiracy, bribery, fraud, money laundering and filing false tax returns. He was convicted on 60 counts that detailed how he conspired with Blount and lobbyist Al LaPierre to solicit and accept bribes and to use his influence as Jefferson County Commission president to include Blount and his company, Blount Parrish, in county financial transactions. The business LANGFORD directed to Blount primarily involved bond and swap transactions related to Jefferson County's multi-billion dollar sewer debt.
LaPierre served as a middleman between LANGFORD and Blount in the bribery scheme and received fees from Blount.
LaPierre pleaded guilty in July to one count of conspiring with Blount and LANGFORD to commit fraud and bribery and to one count of filing a false tax return. Blount pleaded guilty in August to one count of conspiracy and one count of bribery. Both men testified for the government in LANGFORD'S trial.
Last week, Judge Coogler sentenced Blount to four years, four months in prison and ordered him to forfeit $1 million. He sentenced LaPierre to four years in prison and ordered him to forfeit $371,932 and to pay $98,433 in back taxes to the IRS.

A second former Jefferson County commissioner, Mary Buckelew, also has been convicted in connection with accepting bribes from Blount, who bought her expensive items from the Salvatore Ferragamo store, as well as spa treatments, during New York City trips in 2003 and 2004, while she was a county commissioner. Buckelew pleaded guilty last year to obstruction of justice and agreed to cooperate with the investigation. In November, U.S. District Judge Inge Johnson sentenced Buckelew to three years probation.

Between 2002 and 2007, while LANGFORD was president of the Jefferson County Commission and chairman of its finance committee, he solicited and accepted $241,843 in cash, loan payoffs, expensive clothing and jewelry from Blount and LaPierre, intending to be influenced and rewarded in connection with the awarding of lucrative county financial transactions. In return for the bribes, LANGFORD used his power and position on the county commission to include Blount Parrish in financial transactions that generated about $7.2 million in fees for Blount and his companies. Blount, in turn, paid LaPierre hundreds of thousands of dollars in consulting fees.
Among the items of value LANGFORD requested and received from Blount and LaPierre were:
A $50,000 six-month, unsecured loan from Colonial Bank, which Blount engineered, despite LANGFORD's poor credit rating. When the loan became past due, LaPierre obtained a $50,000 loan from Colonial Bank and paid off LANGFORD's loan. Blount then transferred $50,000 to LaPierre to pay off LaPierre's loan.



A $69,000 check from LaPierre, after LANGFORD asked for money. LaPierre wrote the check after Blount transferred $69,000 to him.



A $30,000 check from LaPierre, after LANGFORD asked for more money. LaPierre wrote the check after Blount transferred $30,000 to him. LANGFORD used the money to pay his personal taxes.



Expensive clothing and jewelry from New York shops which LANGFORD requested while on trips to New York City with Blount and others related to Jefferson County financial transactions. Several of these items were mailed to LANGFORD's county office.



An account at Remon's Clothiers in Birmingham. Blount and LaPierre set up the account and, for the next several years, paid the bills as LANGFORD shopped there extensively.



Rolex watches and other expensive jewelry that LANGFORD selected and Blount bought him from Bromberg's in Birmingham.



LANGFORD, Blount and LaPierre also attempted to obstruct justice. In late 2006, the Securities and Exchange Commission began investigating Jefferson County financial transactions and the relationship between the three men. It issued subpoenas for testimony and documents to all three.


LANGFORD testified before the SEC in June 2007 that he borrowed money from LaPierre and the loans were secured by real property. The men earlier had conspired to conceal the bribes by calling them loans.


This case was investigated by special agents of the FBI and IRS. Assistant U.S. Attorneys George Martin, Scarlett Singleton, Lloyd Peeples and Tamarra Matthews-Johnson prosecuted it.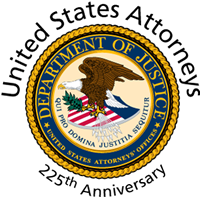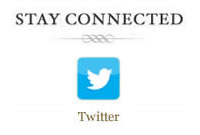 Prisoner Re-entry
If you believe your organization has expertise or resources that could improve outcomes for ex-offenders re-entering society, please e-mail our Community Outreach Coordinator at Jeremy.Sherer@usdoj.gov
or call 205-244-2019.