Birmingham Man Sentenced For Possessing a Pipe Bomb
March 17, 2011
BIRMINGHAM – A federal judge today sentenced a Birmingham man to two years in prison for possessing a pipe bomb at his home in 2009, announced U.S. Attorney Joyce White Vance and ATF Special Agent in Charge Glenn Anderson.
U.S. District Judge Virginia E. Hopkins sentenced MARLON CHRISTOPHER SIMMONS, 36, to prison and ordered him to serve two years supervised release after completing his prison term. Simmons pleaded guilty in December to one count of possessing a destructive device that was not registered to him in the National Firearms Registration and Transfer Record.
"This defendant constructed a deadly device," Vance said. "Home-made bombs maim and kill, and anyone who possesses them threatens the safety of the community. Birmingham Police and the ATF are to be commended for tracing this threat and helping send Simmons to prison," she said.
"Without a doubt, this case could have been devastating," Anderson said. "We have seen that time and time again in other ATF investigations focused on illegal explosive devices and criminal activity that jeopardize public safety. Fortunately, this homemade bomb did not injure or kill a police officer, one of Simmons' neighbors or even Simmons himself," Anderson said. "Simmons initial choice to make threats against police officers was countered by excellent investigative work locating the bomb."
Police found the pipe bomb at Simmons' home on Second Avenue North in eastern Birmingham on Aug. 10, 2009. Birmingham Police obtained a warrant to search the home after a call to police, in which a man threatened to kill several Birmingham officers, was traced to Simmons' cell phone, according to court documents.
Simmons faces state charges of making terroristic threats.
The federal Bureau of Alcohol, Tobacco, Firearms and Explosives and the Birmingham Police Department investigated the case. Assistant U.S. Attorney William R. Chambers prosecuted it.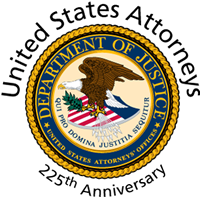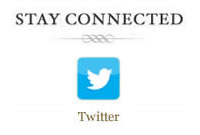 Prisoner Re-entry
If you believe your organization has expertise or resources that could improve outcomes for ex-offenders re-entering society, please e-mail our Community Outreach Coordinator at Jeremy.Sherer@usdoj.gov
or call 205-244-2019.