Odenville Man Sentenced for Fraudulently Billing Employer
March 9, 2011
BIRMINGHAM – A federal judge today sentenced an Odenville man to 21 months in prison for fraud in which he established a business in order to seek undeserved payments from his employer, announced U.S. Attorney Joyce White Vance and FBI Special Agent in Charge Patrick Maley.
U.S. District Judge Inge P. Johnson sentenced STEPHEN WARREN MILLER, 48, and ordered him to pay $163,563 in restitution to his Birmingham employer, Reliance Electric, and to forfeit that same amount to the government as proceeds of illegal activity.
Miller pleaded guilty in August to one count of mail fraud.
According to his plea agreement, he carried out his fraud as follows: Miller set up a business named G&M Mechanical Services, which he used to invoice Reliance Electric for a total of $183,795 in payments that he was not due. As a result of those invoices, Reliance Electric mailed 17 checks, totaling $163,563, to G&M Mechanical Services before Reliance officials realized a problem existed. The payments were mailed to a Post Office Box in Moody. That money was used for the benefit of Miller and others.
This case was investigated by the FBI. Assistant U.S. Attorney Melissa K. Atwood prosecuted the case.
This prosecution is part of President Barack Obama's Financial Fraud Enforcement Task Force. President Obama established the interagency task force to wage an aggressive, coordinated and proactive effort to investigate and prosecute financial crimes. The task force includes representatives from a broad range of federal agencies, regulatory authorities, inspectors general, and state and local law enforcement who, working together, bring to bear a powerful array of criminal and civil enforcement resources. The task force is working to improve efforts across the federal executive branch, and with state and local partners, to investigate and prosecute significant financial crimes, ensure just and effective punishment for those who perpetrate financial crimes, combat discrimination in the lending and financial markets, and recover proceeds for victims of financial crimes.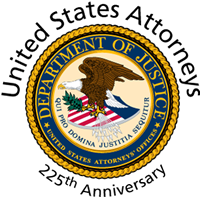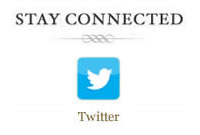 Prisoner Re-entry
If you believe your organization has expertise or resources that could improve outcomes for ex-offenders re-entering society, please e-mail our Community Outreach Coordinator at Jeremy.Sherer@usdoj.gov
or call 205-244-2019.