U.S. ATTORNEY'S OFFICE CHARGES COLORADO MAN WITH MAILING HOAX ANTHRAX LETTERS


May 6, 2010

BIRMINGHAM - The U.S. Attorney's Office in Birmingham today charged a Colorado man with mailing hoax anthrax letters to the offices of three Alabama members of Congress in January, U.S. Attorney Joyce White Vance and FBI Special Agent in Charge Patrick Maley announced.
Federal prosecutors charged JAY STUART DEVAUGHN, 41, of Denver, also known as JAY PAIGE EDWARDS, in a three-count information filed in U.S. District Court. The information charges DEVAUGHN with mailing the threatening letters to the Birmingham offices of U.S. Senators Richard Shelby and Jeff Sessions, and to the Anniston office of U.S. Rep. Mike Rogers. Each envelope contained white powder and a letter referring to the powder as anthrax, a deadly toxin.
"Mailing threatening letters is a serious matter that is subject to prosecution," Vance said. "The emergency response required when letters claiming to contain anthrax are discovered can cost thousands of dollars. The people opening these letters are put in fear for their lives and have to undergo unpleasant decontamination and medical precautions," she said.
Count 1 of the information charges DEVAUGHN with mailing the hoax letter received in Shelby's office at the Robert S. Vance Federal Building on Jan. 3.
Count 2 charges DEVAUGHN with mailing a hoax anthrax letter addressed to Sessions' office in the Vance Building. That letter was discovered Jan. 5 at the U.S. Post Office in downtown Birmingham.
Count 3 charges DEVAUGHN with mailing the hoax anthrax letter received Jan. 4 in Rogers' office in the federal courthouse in Anniston.
DEVAUGHN faces a maximum penalty of five years in prison and a $250,000 fine on each count.
DEVAUGHN is in federal custody in Colorado pending trial there on charges of mailing threatening communications and mailing false information and hoaxes within Colorado.
The FBI and the U.S. Postal Inspection Service investigated this case. Assistant U.S. Attorney Michael Whisonant is prosecuting it.

Members of the public are reminded that the information contains only charges. A defendant is presumed innocent of the charges and it will be the government's burden to prove a defendant's guilt beyond a reasonable doubt at trial.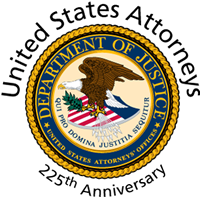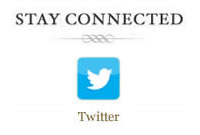 Prisoner Re-entry
If you believe your organization has expertise or resources that could improve outcomes for ex-offenders re-entering society, please e-mail our Community Outreach Coordinator at Jeremy.Sherer@usdoj.gov
or call 205-244-2019.