PHIL CAMPBELL MAN INDICTED FOR ARMED PHARMACY BURGLARY AND FOUR COUNTS OF FELON IN POSSESSION OF A FIREARM


May 25, 2010

BIRMINGHAM – A federal grand jury today indicted a Franklin County man for the September armed burglary of a Phil Campbell pharmacy and for four counts of being a convicted felon in possession of firearms, U.S. Attorney Joyce White Vance and ATF Acting Special Agent in Charge Larry Cooper announced.
Count One of the six-count indictment filed in U.S. District Court charges STEVEN JEFFREY CAIN, 49, of Phil Campbell, with burglarizing Phil Campbell Drugs on Sept. 11, 2009. Count Two charges him with carrying a firearm during the burglary.
Counts Three - Six of the indictment charge CAIN with being a felon in possession of a firearm. The indictment cites seven prior felony convictions in Alabama. Count Three charges CAIN possessed Remington .45 ACP ammunition on Sept. 11. Count Four charges he possessed an EAA .357 revolver on Sept. 30, 2009. Count Five charges CAIN possessed a Ruger .44 magnum pistol, a High Point .45-caliber pistol, an RSA ENT .45-caliber pistol, a High Point 9mm pistol and a Llama Max II .45-caliber pistol, also on Sept. 30. Count Six charges CAIN possessed a North American Arms .22 magnum revolver and a Smith and Wesson 9 mm pistol on May 4, 2010.
"Cain has seven prior felony convictions and has now been charged with burglarizing a pharmacy and shooting at police officers," said ATF Resident Agent in Charge David Hyche. "He is also being charged with being a convicted felon in possession of nine firearms, many of which were stolen. This is exactly the type of case where the PSN partnership between state, local and federal agencies can work to remove a menace from society," Hyche said. "Cain now faces a number of federal charges, and federal sentences must be served without the possibility of parole."

"The importance of local, state and federal police agencies working together cannot be overstated in a case like this," Vance said. "Project Safe Neighborhood exists to encourage police agencies, at all levels, to work closely as a team in order to take guns and dangerous, repeat offenders off the street. That is exactly what occurred in this case," Vance said.
The maximum sentence for pharmacy robbery is 25 years in prison. The sentence for using or carrying a firearm during a crime of violence is a minimum of five years in prison. The charge of felon in possession of a firearm carries a maximum prison sentence of 10 years. All six charges carry a $250,000 fine.

Working together to investigate this case were the ATF, the Alabama Bureau of Investigation, the Franklin County Sheriff's Office and the Phil Campbell and Russellville Police Departments. Assistant U.S. Attorney Mary Stuart Burrell is prosecuting the case.

Members of the public are reminded that the indictment contains only charges. A defendant is presumed innocent of the charges and it will be the government's burden to prove a defendant's guilt beyond a reasonable doubt at trial.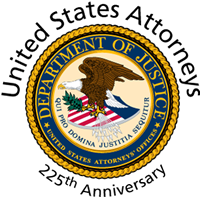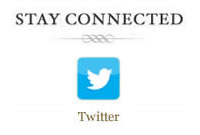 Prisoner Re-entry
If you believe your organization has expertise or resources that could improve outcomes for ex-offenders re-entering society, please e-mail our Community Outreach Coordinator at Jeremy.Sherer@usdoj.gov
or call 205-244-2019.