National Disaster Fraud Hotline Available to Report Storm-Related Fraud
May 10, 2011
BIRMINGHAM – U.S. Attorney Joyce White Vance is urging Alabama residents and businesses to be aware of and report suspected fraudulent activity related to tornado relief operations and federal funding for storm victims.
To date, the Federal Emergency Management Agency reports it has received nearly 50,000 applications for disaster assistance as a result of the tornadoes, and the agency has distributed about $28 million to disaster survivors. That amount is expected to grow considerably in the days and weeks ahead.
As benefits are provided by FEMA and other agencies, the U.S. Attorney's Office will work to protect those benefits and ensure they are not taken away from storm victims through fraudulent activity.
"As in the aftermath of the devastation from Hurricane Katrina, we will pursue disaster-related fraud as a top priority for prosecution," Vance said. "April 27 was the deadliest tornado day in Alabama history, and individuals, families and businesses throughout North Alabama have suffered tremendous losses from the plague of tornadoes that hit that day. These victims need money to get back on their feet," Vance said. "None of the relief money should be lost to fraud."
Members of the public can report fraud, waste, abuse or allegations of mismanagement involving disaster relief operations through the National Disaster Fraud Hotline, toll free, at (866) 720-5721 or the Disaster Fraud e-mail at disaster@leo.gov. The telephone line is staffed by a live operator 24 hours a day, seven days a week.
"Nearly two dozen agencies, investigators and prosecutors are ready to respond to credible allegations of fraud and abuse. If you suspect fraud, I urge you to call the National Disaster Fraud Hotline," Vance said.
The public also is reminded to apply a critical eye, ask questions, and do some research before giving contributions to anyone soliciting donations on behalf of storm victims. Solicitations can originate from e-mails, websites, door-to-door collections, mailings and telephone calls. Precautions to take include: don't respond to unsolicited incoming e-mails and don't click on links contained within them, as they may contain computer viruses; be wary of people representing themselves as members of charitable organizations and asking for donations via e-mail or social networking sites; make donations directly to known organizations, rather than relying on others to make the donation on your behalf.
In response to a significant amount of fraud associated with federal disaster relief programs that went into effect following Hurricanes Katrina, Rita and Wilma, a Joint Command Center was established in Baton Rouge, La., in 2005. The command center, now known as the National Center for Disaster Fraud, has received and screened more than 46,000 complaints of disaster fraud and referred more than 30,000 of those to law enforcement for investigation. The NCDF – based on its extensive expertise and established infrastructure – has helped victims of fraud related to Hurricanes Katrina, Rita, Wilma, Ike and Gustav, as well as those affected by severe storms in more than 35 different states, earthquakes, tsunamis, wildfires and Deepwater Horizon oil spill.

More than 20 federal agencies participate in the center, allowing it to act as a centralized clearinghouse of information. To date, the Department of Justice has charged more than 1,300 defendants in 47 judicial districts throughout the country for disaster fraud related to Hurricanes Katrina, Rita and Wilma, the Gulf Coast oil spill and other disasters.
If you believe you have been a victim of fraud from a person or an organization soliciting relief funds on behalf of storm victims, contact the National Center for Disaster Fraud toll free at (866) 720-5721. You can also fax information to (225) 334-4707 or e-mail it to disaster@leo.gov.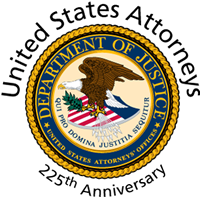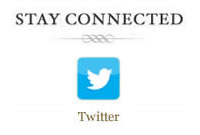 Prisoner Re-entry
If you believe your organization has expertise or resources that could improve outcomes for ex-offenders re-entering society, please e-mail our Community Outreach Coordinator at Jeremy.Sherer@usdoj.gov
or call 205-244-2019.