17½-Year Sentence Given in Child Pornography Case; 10-Year Sentences Imposed in Child Exploitation Cases


May 12, 2011
TUSCALOOSA – U.S. District Judge L. Scott Coogler today sentenced a Moundville man to 17½ years in prison for receiving and possessing child pornography by computer, announced U.S. Attorney Joyce White Vance.
Judge Coogler sentenced Christopher David Cobb, 27, and ordered him to remain on supervised release for the rest of his life after completing his prison term. Cobb will have to register as a sex offender.
"A long prison term is just punishment for someone who repeatedly exploits children by receiving and viewing images of their abuse across the Internet," Vance said. "The children shown in these horrendous photos are victims each time their images are seen by someone new. The children's suffering goes on, and the vile industry that produces and provides the despicable images continues to thrive," Vance said.
A federal jury in January found Cobb guilty of receiving and possessing child pornography. Cobb used sophisticated computer file sharing software to receive and possess hundreds of images of child pornography that depicted sadistic and masochistic conduct against prepubescent children, court records show.
The case was investigated by the FBI and the Tuscaloosa Police Department.
In unrelated cases, two other men each have been sentenced to 10 years in prison on child exploitation charges within the past week in the Northern District of Alabama.
On Tuesday, Chief U.S. District Court Judge Sharon L. Blackburn sentenced NATHANIEL RUSSELL GLASS, 31, of Birmingham, to 10 years in prison for attempting to entice a 14-year-old girl to engage in sexual activity.
On Friday, May 6, U.S. District Judge Abdul K. Kallon sentenced TRACY SHAWN GUTHRIE, 34, of Georgia, to 10 years in prison for attempting to entice a 14-year-old boy to engage in illegal sexual activity.

"Thanks to diligent law enforcement work from the Department of Homeland Security and the Internet Crimes Against Children Task Force, both Glass and Guthrie have been taken off the streets and won't be searching the Internet for children to molest," Vance said.
Glass pleaded guilty in February to the enticement charge. Court documents show he chatted on-line with someone he thought was a 14-year-old girl, asked for pictures of her and went to a hotel in Alabama where he paid money to have sex with the girl before he was arrested.
Guthrie also pleaded guilty in February in a similar case. Court documents show he used the Internet to make arrangements to engage in sexually explicit conduct with someone he thought was a 14-year-old boy, chatting on-line, asking for pictures and, ultimately, traveling to an Alabama restaurant to meet with the child.
No child actually was involved in either case.
Assistant U.S. Attorney Daniel J. Fortune prosecuted the three cases.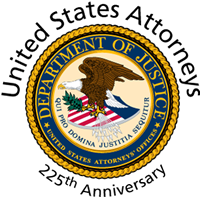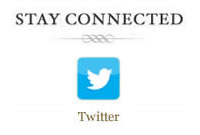 Prisoner Re-entry
If you believe your organization has expertise or resources that could improve outcomes for ex-offenders re-entering society, please e-mail our Community Outreach Coordinator at Jeremy.Sherer@usdoj.gov
or call 205-244-2019.