Shelby County Woman Sentenced to 10 Years in Prison for Plotting to Kill Ex-husband

May 2 , 2012
BIRMINGHAM – U.S. District Judge Abdul Kallon today sentenced a Shelby County woman to 10 years in prison for conspiring with her mother to hire someone to kill her ex-husband in 2009, announced U.S. Attorney Joyce White Vance and FBI Special Agent in Charge Patrick J. Maley.
KIMBERLY DAWN McGUFFIE, 44, of Calera, pleaded guilty to the conspiracy in December. Judge Kallon sentenced her to the maximum statutory sentence allowed for the crime.
McGuffie was indicted along with her mother, BARBARA LOUISE PATTERSON, 64, of Columbiana, on the conspiracy charge in March 2011. McGuffie admitted in her plea that she had conspired with her mother to hire someone to kill McGuffie's ex-husband with a poison cocktail of prescription medication supplied, in part, by Patterson. A federal jury in February convicted Patterson of the conspiracy. She is scheduled for sentencing May 31.
"In this country, we use the courts to resolve divorce and custody disputes. McGuffie, however, decided to arrange for the murder of her ex-husband to resolve her custody issues," Vance said. "The murder plot was never executed because the Shelby County Sheriff's Office, the Alabama Bureau of Investigation and the FBI were able to prevent it. McGuffie is now facing 10 years alone in prison, instead of spending those years with her children."

According to court records, McGuffie and Patterson attempted to carry out their conspiracy as follows:
In mid-July, 2009, McGuffie first called an acquaintance and asked for his assistance in murdering her former spouse. She later met the man in person to discuss her plan. On July 23, 2009, Patterson called her own doctor's office, requested a prescription for Lexapro, a medication used to treat depression, and picked up 14 sample tablets of the drug, which she gave to her daughter.
In August, 2009, McGuffie and Patterson drove to a location near Columbiana to meet and again try to enlist the assistance of the man they wanted to help them kill the ex-husband.
On Sept. 8, 2009, that man, who became a confidential informant to police, told McGuffie he had found someone to do the job and would introduce her to him that night. McGuffie drove that day to the town of Shelby and bought methadone pills, which she added to her deadly cocktail.
Later that evening, McGuffie drove to a shopping center parking lot in Calera where she met the confidential informant and an undercover officer posing as the hit man. She gave the hit man a small bag containing Lexapro, methadone and Xanax, plus a key and a hand-drawn map to her ex-husband's home. She also wrote him a $1,000 check to cement her agreement to pay him for the murder.
The Shelby County Sheriff's Office, the Alabama Bureau of Investigation and the FBI investigated the case. Assistant U.S. Attorney William G. Simpson is prosecuting the case.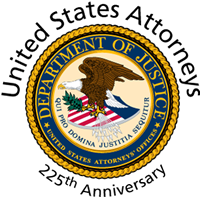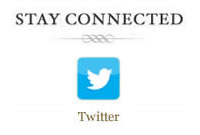 Prisoner Re-entry
If you believe your organization has expertise or resources that could improve outcomes for ex-offenders re-entering society, please e-mail our Community Outreach Coordinator at Jeremy.Sherer@usdoj.gov
or call 205-244-2019.