Former Narcotics Task Force Officer Charged with
Embezzling Seized Money


May 31, 2013
BIRMINGHAM – Federal prosecutors have charged the former commander of the West Alabama Narcotics Task Force with stealing at least $125,000 from suspected drug proceeds seized by the multi-agency task force, announced U.S. Attorney Joyce White Vance and FBI Special Agent in Charge Richard D. Schwein Jr.
The U.S. Attorney's Office late Thursday filed a one-count information in U.S. District Court charging JEFFREY LYNN SNYDER, 55, of Carrollton, with the theft from a program that received more than $10,000 in federal benefits within a one-year period. The U.S. Attorney's Office also filed a plea agreement with Snyder in which he agrees to enter a guilty plea to the charge. According to the plea agreement, Snyder embezzled the money between June 2010 and June 2012, when he left the task force.
"Most law-enforcement officers serve their communities bravely and honorably each and every day," Vance said. "Unfortunately, this defendant violated his oath, the law and the public trust he had been granted. That cannot be tolerated. The public must be able to trust its law enforcement officers."
"Mr. Snyder tarnished the badge he wore and violated the trust of the people of West Alabama," Schwein said. "This case demonstrates our commitment to enforce the law and hold individuals accountable, regardless of rank, position, or status. Fortunately, this is an isolated incident, and we should recognize the efforts of law enforcement officers throughout the region who continue to risk their lives on a daily basis so that the public can be safe," he said.
The West Alabama Narcotics Task Force is staffed with officers from the Tuscaloosa Police Department, Tuscaloosa County Sheriff's Office, Northport Police Department and University of Alabama Police Department. It is tasked to investigate all drug crimes in Tuscaloosa County.
Snyder was a 29-year member of the Tuscaloosa Police Department, retiring as a captain in December 2012. He was detailed to the narcotics task force in 1989 and became its commander in June 2002, according to his plea agreement.
Task force members periodically seized money suspected to be proceeds of illegal drug transactions and turned the money in to Snyder, who was responsible for depositing the money into bank accounts while condemnation proceedings were pursued through court, according to the plea agreement. Snyder was entrusted to receive the seized money, log it in task force ledger books and deposit it in task force bank accounts.
Snyder began embezzling from the seized funds no later than June 2010. He executed his scheme "by pocketing some or all of the funds seized during various arrests, and then failing to correctly account for those funds,"  the plea agreement states.
The agreement between the government and Snyder is a "binding plea agreement" in which both sides agree to an 18-month prison sentence, but the court must still approve the agreement.
The FBI investigated the case, with assistance from the West Alabama Narcotics Task Force. Assistant U.S. Attorney Henry Cornelius is prosecuting the case.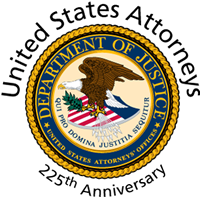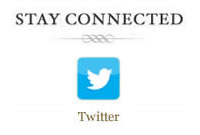 Prisoner Re-entry
If you believe your organization has expertise or resources that could improve outcomes for ex-offenders re-entering society, please e-mail our Community Outreach Coordinator at Jeremy.Sherer@usdoj.gov
or call 205-244-2019.