*******MEDIA ADVISORY*******

Pills To Needles -- The Pathway to Rising Heroin Deaths


May 19 , 2014
The U.S. Attorney's Office for the Northern District of Alabama, the University of Alabama at Birmingham School of Public Health, and the Jefferson County Department of Public Health will present a community awareness summit on the rising abuse of prescription opiates and heroin, and the epidemic of heroin deaths in our community on Tuesday, June 10, from 8:30 a.m. to 4:30 p.m., at the UAB National Alumni Society House, 1301 1st Ave. South, Birmingham. U.S. Deputy Attorney General James M. Cole will deliver the day's keynote address. Speakers and panel discussions will address topics including the link between a growing dependency on prescription painkillers and heroin addiction and overdose deaths; law enforcement efforts to combat the problem; challenges and availability of prevention and treatment resources; and school intervention and education efforts to combat use and addiction. The summit will conclude with a discussion and audience input on developing and implementing a community action plan to address the dangerous and deadly epidemic.
Attached is an information sheet on the summit, which includes the registration form and a draft agenda. A few spots on the agenda remained to be confirmed, but it reflects the day's solid lineup of officials and experts from the fields of public health, education, law enforcement and addiction who are participating, as well as family members willing to speak out about their loss and their desire to help other families avoid that tragedy and heartbreak.
Help from the media in advancing news of this summit to encourage attendance by parents, teachers, faith and other community leaders would be extremely valuable. Attendance is free, but seating is limited, so advance registration is required. Again, the registration form is included in the attached document.
Click HERE for Information Sheet
Click HERE for the Registration Form
Click HERE for the Agenda
For more information contact:
Peggy Sanford
Public Information Officer
United States Attorney's Office
Northern District of Alabama
Office: 205-244-2020
Cell: 205-903-1697
Peggy.sanford@usdoj.gov

Or
Lyndon J. Laster
Law Enforcement Coordination Manager
United States Attorney's Office
Northern District of Alabama
Office: (205) 244-2092
Cell: (205) 527-1645
Fax: (205) 244-2180
Lyndon.laster@usdoj.gov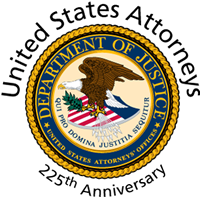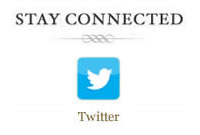 Prisoner Re-entry
If you believe your organization has expertise or resources that could improve outcomes for ex-offenders re-entering society, please e-mail our Community Outreach Coordinator at Jeremy.Sherer@usdoj.gov
or call 205-244-2019.