State Business Development Consortium Director Convicted in $7.3 Million Fraud Conspiracy
November 17, 2011
BIRMINGHAM – A federal jury today convicted the former state director of a college consortium of business development centers for defrauding the State of Alabama of more than $7 million, much of which he used to fund a lavish lifestyle, including buying expensive dinners, clothing and gifts for a cadre of young women that he named the "Little Sisters," announced U.S. Attorney Joyce White Vance, FBI Special Agent in Charge Pat Maley and IRS Criminal Investigation Special Agent In Charge Rodney E. Clarke.
The jury in U.S. District Judge Abdul K. Kallon's courtroom found MAURICE WILLIAM CAMPBELL JR. guilty of conspiracy, fraud and money laundering in a scheme to use his position as director of the Alabama Small Business Development Consortium to obtain $7.3 million from the state. Judge Kallon allowed Campbell to remain free on bond until his sentencing, which the judge scheduled for Feb. 22.
The jury convicted Campbell, 59, of Rainbow City, on all 96 counts of the indictment. It charged him with conspiracy to defraud the state and a private non-profit institute he incorporated, and to make financial transactions intended to conceal the proceeds of the fraud. The indictment also charged Campbell with three counts of mail fraud, 56 counts of wire fraud and 36 counts of money laundering.
"Today the United States convicted William Campbell, the former state director of the Alabama Small Business Development Consortium. Campbell used $7 million in public funds as his personal, self-described 'play money,'" Vance said. "He shamelessly used his office for personal gain. Our community should not have to tolerate such public corruption and today a jury has determined that, in this case, we do not have to."
"While the majority of public officials are honest, hard-working individuals determined to improve the lives of their fellow citizens, Mr. Campbell is guilty of a gross violation of the public's trust and using his official position for personal gain," Maley said. "Because this type of public corruption tears at the fabric of our democracy, the FBI will continue to root out those who violate that trust."
"The jury has spoken by way of today's verdict," Clarke said. "Mr. Campbell exploited his position as director of the Alabama Small Business Development Consortium for his own personal financial gain, which came at the expense of the organizations and people it was formed to serve. The IRS Criminal Investigation Division is committed to working with our law enforcement partners and the U.S. Attorney's Office to address public corruption whenever uncovered," he said.
Three other people charged with Campbell in connection with the fraud scheme pleaded guilty earlier this year and testified for the government at Campbell's trial.
The co-defendants are: LAUREN YOUNG, 33, head of marketing for the Alabama Small Business Development Consortium. She pleaded guilty to charges of wire fraud and filing false tax returns; MICKIE DAVIS, 49, bookkeeper for the Alabama Small Business Institute of Commerce. She pleaded guilty to charges of conspiracy, wire fraud and filing false tax returns; and BENJAMIN JOHNSON, 35, executive director of the Institute of Commerce. He pleaded guilty to charges of conspiracy and filing false tax returns.
According to trial testimony, Campbell conducted his fraud and money laundering as follows:
In January 2003, Campbell was hired as state director of the Small Business Development Consortium. The Consortium was composed of four-year universities in the state – each with its own small business development center – as well as a procurement technical center and an international trade center. The Consortium's purposes were to enhance economic growth, to provide management and technical assistance to small businesses, and to develop Alabama's workforce.
About February 2005, Campbell incorporated the Alabama Small Business Institute of Commerce. Campbell was the president, a director, the initial registered agent, and the incorporator of the Institute. The stated purpose of the Institute was to enhance economic development, increase employment, and reduce business failure in Alabama through business education and workforce training.
The Institute was formed as a nonprofit, with the representation that the corporation would not be operated for private profit, nor its assets at any time be used to benefit any shareholder, member, director, trustee, officer or other private person.
The Institute received nearly all of its funding from the state through grants, contracts and appropriations in the education budget. From 2005 through 2010, the private nonprofit Institute received more than $7.3 million in public funds to, among other services, provide education and training to Alabama workers.

Campbell and his co-defendants used the state funds provided to the Institute for personal gain. They created a number of other entities – into which state funds provided to the Institute were deposited and later spent – in order to conceal the source, ownership, and control of those funds.
Campbell faces a maximum of five years in prison on the conspiracy count, a maximum of 20 years on the mail and wire fraud counts, and a maximum of 20 years on the money laundering counts.

Special agents with IRS-Criminal Investigation and the FBI investigated the case. Assistant U.S. Attorneys Tamarra Matthews Johnson and George A. Martin prosecuted the case.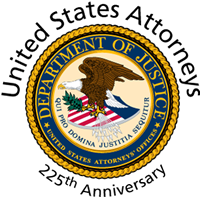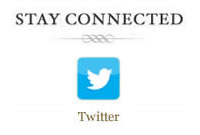 Prisoner Re-entry
If you believe your organization has expertise or resources that could improve outcomes for ex-offenders re-entering society, please e-mail our Community Outreach Coordinator at Jeremy.Sherer@usdoj.gov
or call 205-244-2019.