TRUCK DRIVER CONVICTED FOR 200 POUNDS OF COCAINE IN HIDDEN COMPARTMENT


October 13, 2010

TUSCALOOSA – A federal jury today convicted a Texas man on a cocaine possession charge related to more than 200 pounds of cocaine found in a hidden compartment of a tractor-trailer he was driving on Interstate 20/59 in May, announced U.S. Attorney Joyce White Vance and Col. F.A. Bingham, acting director, Alabama Department of Public Safety.
The jury convicted JOSE ANTONIO HERRERA, 46, of Weslaco, Texas, for possessing cocaine with the intent to distribute it. Jurors deliberated about 40 minutes before returning the verdict following a 2 ½-day trial before U.S. District Judge L. Scott Coogler. HERRERA faces 10 years to life in prison on the conviction.
"Thanks to the work of Alabama State Troopers and the federal Drug Enforcement Administration, more than 200 pounds of cocaine were kept off the streets of our towns and our cities," Vance said. "Law enforcement has delivered a solid financial blow to the traffickers behind Mr. Herrera's illegal cargo, and Mr. Herrera will be punished for running drugs across our country," Vance said.
"This case began May 13, when an Alabama state trooper used his skills and training to look beyond a routine traffic stop and discovered 99 kilos of cocaine hidden in a tractor-trailer traveling the interstate in Tuscaloosa County," Bingham said. "It is good news for Alabama that law enforcement and criminal justice agencies at all levels are working together to help ensure the public's safety."
According to evidence at trial, state troopers discovered the cocaine in a compartment under the sleeper berth of the truck's cab after stopping HERRERA on the interstate for a routine commercial vehicle safety inspection. A similar hidden compartment was found in a truck HERRERA was driving in March. That compartment was found by an officer who approached HERRERA at a truck stop in Georgia, according to testimony. The compartment was empty and HERRERA was not detained.
Alabama State Troopers and the Drug Enforcement Administration investigated the case. Assistant U.S. Attorneys Brad Felton and Enid Dean Athanas prosecuted it.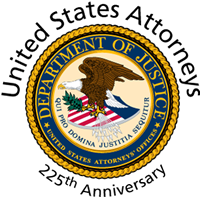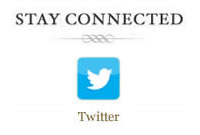 Prisoner Re-entry
If you believe your organization has expertise or resources that could improve outcomes for ex-offenders re-entering society, please e-mail our Community Outreach Coordinator at Jeremy.Sherer@usdoj.gov
or call 205-244-2019.