THREE PLEAD GUILTY TO DESTRUCTION OF FEDERAL PROPERTY FOR ARSON OF HISTORIC CABIN
October 29, 2010

BIRMINGHAM – Three East Alabama residents pleaded guilty this week to destruction of federal property for the arson of the Pink E. Burns historic cabin in the Talladega National Forest, announced U.S. Attorney Joyce White Vance, USDA Forest Service, Law Enforcement and Investigations Special Agent in Charge Steve Ruppert and Calhoun County Sheriff Larry Amerson.
JODY KYLE MAPLES, 21, of Lineville, GROVER SHANNON NEWELL, 20, and JENNIFER MEGAN BROOKS, 20, both of Anniston, pleaded guilty Tuesday to the one count of destruction of federal property charged in a federal information. Prosecutors filed the information on Tuesday. According to plea agreements with the defendants, an earlier indictment charging them with arson will be dismissed.
MAPLES, NEWELL and BROOKS admitted they burned down the Burns Cabin, near the Rabbittown community, on March 10, 2009.
Pink E. Burns was a locally famous trapper, hunter and story teller who lived in the cabin for many decades before his death in 1999 at age 81. The cabin site was a trail head for the Dugger Mountain Wilderness, as well as a connector to the Pinhoti Trail, which extends along the Appalachian Mountains from Alabama to Georgia.
"The burning of the Pink E. Burns cabin, a structure of historic significance and irreplaceable cultural value to the community, was a needless and dangerous crime," Vance said. "The guilty pleas of these defendants ensures that they are held accountable."
The maximum sentence for destruction of federal property is 10 years in prison and a $250,000 fine. Sentencing for the defendants is scheduled Feb. 15, 2011, before U.S. District Judge Inge P. Johnson.
The Calhoun County Sheriff's Office and USDA Forest Service, Law Enforcement and Investigations investigated the case, which is being prosecuted by Assistant U.S. Attorney Miles M. Hart.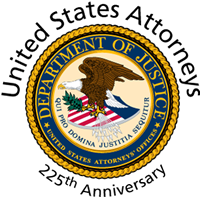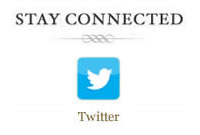 Prisoner Re-entry
If you believe your organization has expertise or resources that could improve outcomes for ex-offenders re-entering society, please e-mail our Community Outreach Coordinator at Jeremy.Sherer@usdoj.gov
or call 205-244-2019.