Former Social Security Worker Sentenced For Identity Theft and Misusing a Social Security Number
October 7, 2011
BIRMINGHAM – On Thursday, A federal judge sentenced a former Social Security Administration employee to more than 2 years in prison for taking someone's Social Security number and using it in a scheme to obtain a car loan for a friend, U.S. Attorney Joyce White Vance announced.

U.S. District Judge Sharon Lovelace Blackburn sentenced AME-CHERIE DENISE THOMAS, 34, of Birmingham, to 5 months in prison plus 5 months of home confinement on one count of misusing a Social Security number. She sentenced her to two years in prison on one count of aggravated identity theft. The identity theft sentence must be served consecutively to the sentence for misusing a Social Security number.

Thomas pleaded guilty to the charges in February. In April 2009, Thomas was working as a Social Security Administration employee in its Birmingham Teleservice Center, answering calls from the public to the SSA's customer-service telephone number. In that job, she had access to SSA databases.
According to court records, Thomas used that access on April 13, 2009, to obtain a Social Security number, which she supplied to a friend for use on a false credit application to Tom Williams Imports in Jefferson County. The friend was seeking a loan of more than $38,000 to buy a 2008 BMW 328i. In the course of the credit application, Thomas assisted her friend in supplying other false information, including a phony college diploma and a fake pay stub, court records show.

A financing company approved the loan application, but the dealership never closed the loan after becoming suspicious and verifying there was false information on the application, according to court records.

"As a representative at the Social Security Administration's customer service center, Thomas was entrusted with access to untold amounts of personal identifying information," Vance said. "Rather than safeguard that information, she stole it and used it for her own purposes."
The Social Security Administration Office of Inspector General investigated the case. Assistant U.S. Attorney Melissa K. Atwood prosecuted the case.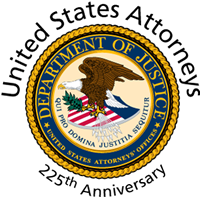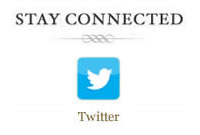 Prisoner Re-entry
If you believe your organization has expertise or resources that could improve outcomes for ex-offenders re-entering society, please e-mail our Community Outreach Coordinator at Jeremy.Sherer@usdoj.gov
or call 205-244-2019.