FORMER BANK EMPLOYEE INDICTED FOR FRAUD AND EMBEZZLEMENT


September 1, 2010

BIRMINGHAM – A federal grand jury today indicted a former Regions Bank employee on fraud and identity theft charges, announced U.S. Attorney Joyce White Vance, U.S. Postal Inspection Service Inspector Frank Dyer and U.S. Secret Service Special Agent in Charge Roy D. Sexton.
ETHEL WANJANEESE ACOFF, 37, of Birmingham, faces six counts of bank fraud, one count of access-device fraud, and six charges of aggravated identity theft.
"Bank employees must not be permitted to use their jobs to steal money and commit identity theft. My office will continue to vigorously prosecute crimes by bank employees," Vance said.
The indictment filed in U.S. District Court charges that, between Feb. 1, 2009, and Aug. 14, 2009, ACOFF stole debit cards returned to Regions as undeliverable mail. The indictment further charges that ACOFF activated more than 50 such cards using information gained from internal Regions Bank records. ACOFF used the cards to make purchases totaling more than $8,000, according to the indictment.
Upon conviction, ACOFF faces a maximum sentence of 30 years in prison and a $1 million fine for each bank fraud count. She could face 15 years in prison and a $250,000 fine if convicted of access-device fraud and, if convicted of aggravated identity theft, would face a mandatory two years in prison for each count.

This case was investigated by the U.S. Postal Inspection Service, the U.S. Secret Service and security officers for Regions Bank. Assistant U.S. Attorney Melissa K. Atwood is prosecuting the case.
This law enforcement action is part of President Barack Obama's Financial Fraud Enforcement Task Force. President Obama established the interagency Financial Fraud Enforcement Task Force to wage an aggressive, coordinated and proactive effort to investigate and prosecute financial crimes. The task force includes representatives from a broad range of federal agencies, regulatory authorities, inspectors general, and state and local law enforcement who, working together, bring to bear a powerful array of criminal and civil enforcement resources.
The task force is working to improve efforts across the federal executive branch, and with state and local partners, to investigate and prosecute significant financial crimes, ensure just and effective punishment for those who perpetrate financial crimes, combat discrimination in the lending and financial markets, and recover proceeds for victims of financial crimes.
Members of the public are reminded that the indictment contains only charges. A defendant is presumed innocent of the charges and it will be the government's burden to prove a defendant's guilt beyond a reasonable doubt at trial.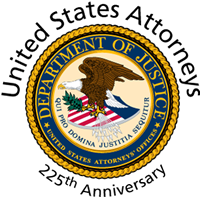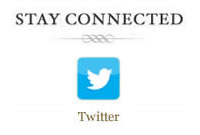 Prisoner Re-entry
If you believe your organization has expertise or resources that could improve outcomes for ex-offenders re-entering society, please e-mail our Community Outreach Coordinator at Jeremy.Sherer@usdoj.gov
or call 205-244-2019.