BRIGHTON MAN FOUND GUILTY IN OXYCONTIN AND HEROIN RING
September 2, 2011

BIRMINGHAM – A federal jury today convicted a Brighton man in connection to a an Oxycontin and heroin trafficking ring operated out of a house in Brighton, announced U.S. Attorney Joyce White Vance and FBI Special Agent in Charge Patrick J. Maley.
The jury in U.S. District Judge Abdul Kallon's courtroom convicted CORDERELL DEWAYNE CARSON, 23, of conspiracy to distribute and to possess with the intent to distribute heroin and oxycodone, known by its pharmaceutical brand name, Oxycontin. The jury also found Carson guilty of three counts of using a telephone in furtherance of the drug crime. The jury's verdict included a $73,000 money judgment against Carson.
Carson marks the 18th defendant convicted as part of a three-year FBI investigation into an Oxycontin and heroin distribution ring operating out of a home at 1239 McDonald St. The ring was responsible for dealing more than 150,000 80-milligram Oxycontin pills over a two-year period. When the drug's manufacturer reformulated the pill to make it more difficult for users to abuse, the traffickers began selling heroin.
"Due to the outstanding cooperation of agents and prosecutors in this investigation, the 18th member of a dangerous drug ring has been held accountable for his actions," Vance said. "The Brighton house served for years as North Alabama's drive-through Oxycontin store, selling to an average of more than 100 customers per day, seven days a week. There is no telling how many lives and families were devastated by the dangerous and highly addictive drugs these individuals were peddling," she said.
"The individuals involved in this drug conspiracy dealt drugs on the streets of Brighton like from a fast food restaurant," Maley said. "This verdict sends a message that those who push drugs on the streets of north Alabama can expect to be held accountable."
For his crimes, Carson faces more than 30 years in prison. Sentencing is expected to be set in early December.
This case was investigated by the FBI, the Internal Revenue Service, the Jefferson County Sheriff's Office, the Homewood Police Department, and other state and local agencies.
Assistant U.S. Attorneys Russell E. Penfield and Gregory R. Dimler prosecuted the case.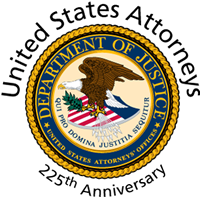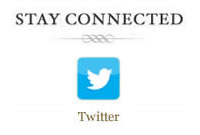 Prisoner Re-entry
If you believe your organization has expertise or resources that could improve outcomes for ex-offenders re-entering society, please e-mail our Community Outreach Coordinator at Jeremy.Sherer@usdoj.gov
or call 205-244-2019.