Franklin County Man Sentenced to 27 ½ Years for Armed Pharmacy Burglary
September 22, 2011
BIRMINGHAM – A federal judge today sentenced a Franklin County man to 27 ½ years in prison for a 2009 armed burglary of a Phil Campbell pharmacy and related weapons charges, announced U.S. Attorney Joyce White Vance and Alcohol, Tobacco, Firearms and Explosives Special Agent in Charge Glenn Anderson.
U.S. District Judge L. Scott Coogler sentenced STEVEN JEFFREY CAIN, 51, to 210 months in prison on the armed burglary charge and 120 months in prison on each of three counts of being a convicted felon in possession of firearms. The armed burglary and felon in possession sentences will be served concurrently. Judge Coogler sentenced Cain to another 120 months in prison on a charge of using a firearm during a crime of violence. That 10-year sentence must be served consecutively to the other sentences imposed. Cain also must pay $2,043 in restitution to Phil Campbell Drugs.
Cain pleaded guilty to the charges in June. He had acknowledged in a plea agreement with the government that he broke into Phil Campbell Drugs on Sept. 11, 2009, and shot at a Phil Campbell police officer who responded to a burglary call at the drugstore.
CAIN also acknowledged in the plea agreement that he shot at a Russellville police officer on Sept. 30, 2009, when police encountered him after receiving a call of a suspicious person near a pharmacy in that city.
"The long prison sentence imposed on this defendant today means communities in Franklin County will be safer," Vance said. "Cain was an acknowledged drug abuser, drug trafficker and a thief. He has shot at police officers and can only be described as a dangerous man."
"I applaud the work of police in Phil Campbell and Russellville who joined with county, state and federal partners to bring Cain to justice," Vance said.
"This man, after being convicted of multiple felonies in the past, chose to arm himself and break into a pharmacy," said ATF Resident Agent in Charge David Hyche. "When confronted by law enforcement, he chose to shoot. When we can help our local partners take someone off the street who has made a career of committing felony crimes in Alabama, we are all a little bit safer," Hyche said. "Mr. Cain freely admitted to investigators that he shot at the Phil Campbell Officer and that he had shot at officers on other occasions. Thankfully, he will not be shooting at any one for at least the next 27 and ½ years."
CAIN's federal indictment cited seven prior felony convictions in Alabama.
The ATF, Alabama Bureau of Investigation, Franklin County Sheriff's Office and the Phil Campbell and Russellville police departments jointly investigated the case. Assistant U.S. Attorney Mary Stuart Burrell prosecuted the case.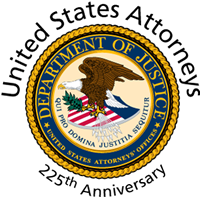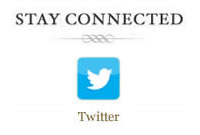 Prisoner Re-entry
If you believe your organization has expertise or resources that could improve outcomes for ex-offenders re-entering society, please e-mail our Community Outreach Coordinator at Jeremy.Sherer@usdoj.gov
or call 205-244-2019.