Former Alabama Organ Center Executives Charged With Fraud
September 29, 2011
BIRMINGHAM – U.S. Attorney Joyce White Vance today announced she has charged two former executives of the Alabama Organ Center with health care fraud and mail fraud and both men have agreed to plead guilty to the charges.
A three-count information filed in U.S. District Court charges Demosthenes Yanga Lalisan, 45, and Richard Alan Hicks, 39, with the fraud related to kickbacks they received from a contractor for the Alabama Organ Center. Lalisan was the center's director and Hicks its associate director. The two men have entered separate plea agreements with the government.
The Alabama Organ Center was a component for the University of Alabama Health Services Foundation and was the federally approved organ procurement organization for the State of Alabama.
From sometime in 2003 until about July 2011, Lalisan and Hicks received more than $498,000 in kickbacks from a local funeral home that did business with the organ center, according to the information and plea agreements. In exchange for the kickback payments, Lalisan and Hicks promoted the funeral home and recommended its hiring by the organ center for services paid for by the Health Services Foundation. Neither Lalisan nor Hicks disclosed to the organ center or the foundation that they were receiving payments from the funeral home. Both men falsely represented to the foundation that neither of them had any financial conflicts of interest from customers, suppliers, contractors or competitors, according to the court documents.
"The defendants oversaw the Organ Center's finances and business dealings. They violated this trust by taking a half million dollars, lining their pockets instead of doing their jobs honestly," Vance said. "We can't and won't tolerate fraud in our community. My office is committed to punishing criminals who engage in health care and mail fraud."
The investigation revealed no evidence that indicated Lalisan's and Hicks's conduct endangered the public or donors or recipients of organs or tissue.
This prosecution is part of President Barack Obama's Financial Fraud Enforcement Task Force. President Obama established the interagency task force to wage an aggressive, coordinated and proactive effort to investigate and prosecute financial crimes. The task force includes representatives from a broad range of federal agencies, regulatory authorities, inspectors general, and state and local law enforcement who, working together, bring to bear a powerful array of criminal and civil enforcement resources. The task force is working to improve efforts across the federal executive branch, and with state and local partners, to investigate and prosecute significant financial crimes, ensure just and effective punishment for those who perpetrate financial crimes, combat discrimination in the lending and financial markets, and recover proceeds for victims of financial crimes.
The FBI investigated the case. Assistant U.S. Attorney Lloyd Peeples is prosecuting the case.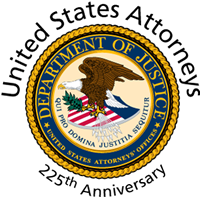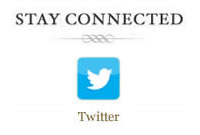 Prisoner Re-entry
If you believe your organization has expertise or resources that could improve outcomes for ex-offenders re-entering society, please e-mail our Community Outreach Coordinator at Jeremy.Sherer@usdoj.gov
or call 205-244-2019.