Colombian Drug Trafficker Sentenced In Federal Court
April 30, 2012
MOBILE, Ala. - United States Attorney Kenyen Brown announced that Victor Hugo Sermeno, whose real name is Carlos Arturo Madrid Cordoba, 41, of Mobile, was sentenced today in federal court to 260 months imprisonment. Cordoba had a prior federal drug conviction from the Eastern District of Louisiana, where he successfully passed himself off under his alias name of Sermeno, also claiming to be of Puerto Rican descent. As a result, Cordoba was not deported, but was released on a term of supervision in 2008. Cordoba was implicated in an investigation initiated by the Mobile County Sheriff's Office and Homeland Security Investigations in 2010, which indicated that he was again engaged in drug trafficking while under supervision from his first federal drug conviction. Cordoba was arrested in April of 2011 on state charges of giving a false name to law enforcement, when he was stopped by a Mobile County sheriff's deputy and claimed to be Ivin Terrell Whitehead. By that time, the federal investigation had focused on him, and he was indicted in May of 2011 along with several co-defendants. Cordoba pled guilty to conspiracy to possess with intent to distribute more than five kilograms of cocaine in August of 2011.
This afternoon, before Senior United States District Court Judge Charles R. Butler, Jr., one of Cordoba's co-defendants, David Trotter, testified about Cordoba's use of firearms during the conspiracy. Judge Butler credited that testimony and held Cordoba accountable for the weapons in calculating the guidelines that applied to his case. Under the guideline calculations, Cordoba was facing a sentence of 292 to 365 months. Assistant United States Attorney Gloria Bedwell argued that Cordoba's successful deception of the federal court in Louisiana as to his identity and citizenship, which included his avoiding deportation, only enabled him to continue to violate the laws of this country. She urged the judge to impose a sentence of 292 months, the low end of the advisory guideline range.
Judge Butler, however, determined that a reasonable sentence under Cordoba's circumstances was 260 months. The judge ordered that Cordoba would be turned over to immigration officials at the conclusion of that sentence to be deported. In the event that Cordoba is not deported, he will be required to serve an additional 10 years of supervised release. No fine was imposed, but the judge ordered that he pay the mandatory special assessment of $100.

Agencies participating in the investigation include the Mobile County Sheriff's Office and the Department of Homeland Security Investigations. The case prosecutor was Assistant United States Attorney Gloria Bedwell of the United States Attorney's Office in Mobile.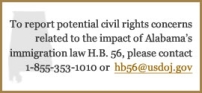 If you have any questions concerning disability discrimination, please call 251.441.5845 and ask for the Disability Discrimination Coordinator, or direct your inquiry in writing to:

U.S. Attorney's Office
Attn: Disability Discrimination Coordinator
63 South Royal Street
Suite, 600
Mobile, AL 36602
Natural Disaster
Fraud Hotline
If you believe you have been a victim of fraud from a person or an organization soliciting relief funds on behalf of storm victims or have knowledge of waste, abuse, or allegations of mismanagement involving disaster relief operations, contact the National Center for Disaster Fraud toll free at:
(866) 720-5721
You can e-mail it to: