FORMER STOCKBROKER SENTENCED FOR WIRE AND MAIL FRAUD
June 3, 2011
Little Rock - Christopher R. Thyer, United States Attorney for the Eastern District of Arkansas, announced that Mark Madison, age 38, a licensed agent for a stock broker, was sentenced yesterday by Chief United States District Judge J. Leon Holmes to 51 months incarceration, three years supervised release, and restitution of $1,212,457.72. Madison was ordered to report to the Bureau of Prisons on July 5, 2011.
Madison pled to two counts of the Indictment: Count One, wire fraud and Count 27, mail fraud on February 1, 2011. According to the indictment, Madison solicited funds from his clients for several different investments. However, instead of investing the funds as promised, Madison used the funds for his own personal benefit including payment of the mortgage on his personal residence, country club dues and expenses, personal tax obligations, credit card payments, and repayment of personal and business loans.
The indictment handed down on June 2, 2010 details five different investments Madison promised to make for his clients, including the capital funding for a healthcare company; loans to a businessman in Utah; bond investments; investment in establishing a trading platform; and investment in an oil well in Australia.
The investigation was conducted by the Little Rock Field Office of the Federal Bureau of Investigation. The Arkansas Securities Department assisted the FBI and the United States Attorney's Office during the investigation. Assistant United States Attorney George C. Vena is prosecuting this case for the United States.
Christopher R. Thyer
United States Attorney for the Eastern District of Arkansas is pleased to bring you
Offices of the U.S. Attorneys Briefing Room
The Briefing Room highlights the work of the U.S. Attorneys' offices across the country.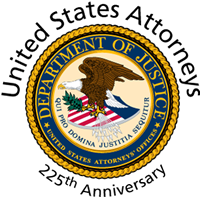 Training and seminars for Federal, State, and Local Law Enforcement Agencies.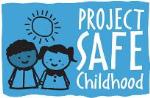 Help us combat the proliferation of sexual exploitation crimes against children.
Our nation-wide commitment to reducing gun crime in America.
Learn about victim notification and rights, witness information, and helpful resources.