ARKANSAS MEN SENTENCED IN CROSS-BURNING CASE
January 27, 2012
WASHINGTON - Bradley Branscum, 23, and Tony Branscum, 26, who are first cousins, of Salado, Ark., and Curtis Coffee, 19, of Batesville, Ark., were sentenced for charges relating to their roles in burning a cross in the yard of an African-American resident on Aug. 28, 2010. Tony Branscum was sentenced on Jan. 20, 2012, to 18 months in prison. Bradley Branscum and Curtis Coffee were sentenced today. Bradley Branscum was sentenced to seven months in prison and Curtis Coffee was sentenced today to 18 months in prison.
On Aug. 28, 2010, the three men and a juvenile constructed a cross, placed it in the yard of an African-American resident of Salado and lit it on fire. The defendants then drove away. The resident did not suffer injury, and his home was not damaged. All three men had previously pleaded guilty in this case to interfering with the housing rights of another.
"The defendants acted to instill fear because of the victim's race," said Thomas E. Perez, Assistant Attorney General for the Civil Rights Division. "The Department of Justice remains committed to protecting our communities from such violence and will continue to aggressively prosecute these acts."
This case was investigated by the FBI and prosecuted by AUSA John Ray White, of the U.S. Attorney's Office, and Trial Attorney Cindy Chung of the Civil Rights Division.
Christopher R. Thyer
United States Attorney for the Eastern District of Arkansas is pleased to bring you
Offices of the U.S. Attorneys Briefing Room
The Briefing Room highlights the work of the U.S. Attorneys' offices across the country.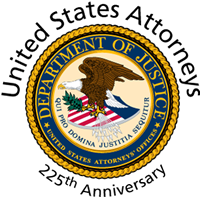 Training and seminars for Federal, State, and Local Law Enforcement Agencies.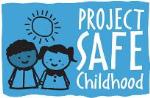 Help us combat the proliferation of sexual exploitation crimes against children.
Our nation-wide commitment to reducing gun crime in America.
Learn about victim notification and rights, witness information, and helpful resources.