WEST MEMPHIS, ARK., POLICE DEPARTMENT OFFICER CONVICTED OF CRIMINAL CIVIL RIGHTS VIOLATION
March 30, 2012
WASHINGTON - A federal jury convicted West Memphis, Ark., Police Department (WMPD) Officer Scott McCall, 39, of West Memphis, Ark., of one misdemeanor count of Deprivation of Rights under Color of Law.
According to the evidence presented at trial, on June 14, 2010, McCall, while in the lobby of the WMPD, choked an arrestee who was handcuffed behind his back. Two WMPD dispatchers physically removed McCall from the man he was choking.
"This officer pledged to protect and serve, not to abuse and victimize those who are in his custody," said Thomas E. Perez, Assistant Attorney General for the Civil Rights Division. "The Justice Department is committed to holding officers who engage in such conduct accountable."
West Memphis Police Department Director of Internal Affairs Lester Ditto, 56, was also charged with three counts of witness tampering for his role in the same incident. Ditto is scheduled to go to trial later this year.
A misdemeanor count of deprivation of rights under color of law carries a possible punishment of up to one year in prison and a fine of up to $100,000.
The investigation was conducted by the FBI. The case was prosecuted by Department of Justice Civil Rights Division Trial Attorneys Chiraag Bains and Henry Leventis, and Assistant U.S. Attorney Julie Peters from the Eastern District of Arkansas.
Christopher R. Thyer
United States Attorney for the Eastern District of Arkansas is pleased to bring you
Offices of the U.S. Attorneys Briefing Room
The Briefing Room highlights the work of the U.S. Attorneys' offices across the country.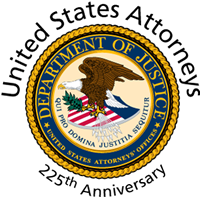 Training and seminars for Federal, State, and Local Law Enforcement Agencies.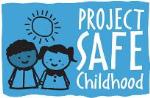 Help us combat the proliferation of sexual exploitation crimes against children.
Our nation-wide commitment to reducing gun crime in America.
Learn about victim notification and rights, witness information, and helpful resources.