FORMER CHIEF FINANCIAL OFFICER OF BLACK RIVER AREA DEVELOPMENT CORPORATION PLEADS GUILTY TO MAIL FRAUD
September 19, 2012
Little Rock - Christopher R. Thyer, United States Attorney for the Eastern District of Arkansas, announced today the waiver of indictment and plea of guilty to a felony Information by Debra Shannon, age 56, of Pocahontas, Arkansas. The Information, which was filed in open court today, charges Shannon with one count of mail fraud.
For thirty-seven (37) years, Shannon held the position of Chief Financial Officer at the Black River Area Development Corporation (BRAD) in Pocahontas, Arkansas. BRAD administers programs to assist low-to-moderate income residents of Clay, Lawrence, and Randolph Counties. Part of Shannon's job duties included writing checks from various payroll accounts to pay employees and vendors as well as reconciling those accounts.
At the plea hearing held before the Honorable J. Leon Holmes, Shannon admitted that she wrote checks to herself from various checking accounts with the majority of the checks being written from the payroll account. She would then obtain the bank statements after they were received through the mail, disguise the payee on the cancelled check, photocopy the disguised checks, and put the altered checks in BRAD's records. This activity began on or before December 28, 2001 and continued until May 2012. The total amount of checks embezzled was $390,735.65.
Thyer stated, "Embezzlement by a trusted employee is conduct which cannot be tolerated." He added, "The stolen funds should have been utilized to assist the poor citizens and communities in the Black River area of our state, not to fraudulently increase an employee's salary."
The statutory penalty for embezzlement for mail fraud is not more than twenty (20) years imprisonment and a fine of up to $250,000. Shannon remains free on her own recognizance pending sentencing, which has not yet been set.
The investigation was conducted by the Federal Bureau of Investigation. It is being prosecuted by Assistant United States Attorney Karen Whatley.
Christopher R. Thyer
United States Attorney for the Eastern District of Arkansas is pleased to bring you
Offices of the U.S. Attorneys Briefing Room
The Briefing Room highlights the work of the U.S. Attorneys' offices across the country.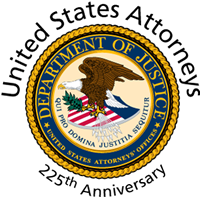 Training and seminars for Federal, State, and Local Law Enforcement Agencies.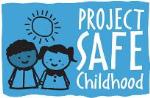 Help us combat the proliferation of sexual exploitation crimes against children.
Our nation-wide commitment to reducing gun crime in America.
Learn about victim notification and rights, witness information, and helpful resources.