FORMER FAULKNER COUNTY SHERIFF CANDIDATE PLEADS GUILTY IN ELECTION SCAM
April 19, 2013
Little Rock - Christopher R. Thyer, United States Attorney for the Eastern District of Arkansas, announced today that, in a hearing held before United States District Judge D. Price Marshall, Jr., Harold Allen Smith, 47, of Greenbriar, pled guilty to one count of transferring a false birth certificate via the United States mail. The charges involve activities by Smith in the Spring of 2012 when he was a candidate in the Republican primary for Sheriff of Faulkner County
In the Spring of 2012, Harold Smith was one of the candidates for Sheriff of Faulkner County in the Republican primary. During February and March, 2012, Smith had meetings with people to discuss the election and how to prevent another Republican candidate, Andy Shock, from winning the primary. Some of the people who met with Smith had suggestions including that Smith drop out of the race to run an anti-Shock campaign, and that it would be funny if a birth certificate surfaced showing that Shock was the father of an illegitimate black child. As a result, Smith, with the help of another person, created false Texas birth certificates showing that Shock was the father of an illegitimate black child.
On March 28, 2012, Smith and another person drove to Hooks, Texas where Smith mailed approximately 12 envelopes containing a note and a false Texas birth certificate to residents in Faulkner County, Arkansas, who it was believed would vote in the Republican primary.
In spite of the efforts of Smith, Andy Shock won the Republican primary and in November, 2012, won the general election for Sheriff of Faulkner County.
The sentencing date will be set by the Court at a later date. Smith faces a maximum penalty of 15 years in prison and a fine of $250,000.00 when he is sentenced.
This investigation was conducted by United States Postal Inspection Service. First Assistant U.S. Attorney Patrick Harris is prosecuting the case for the United States.
Christopher R. Thyer
United States Attorney for the Eastern District of Arkansas is pleased to bring you
Offices of the U.S. Attorneys Briefing Room
The Briefing Room highlights the work of the U.S. Attorneys' offices across the country.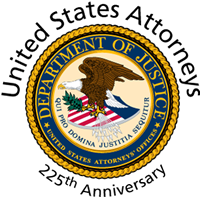 Training and seminars for Federal, State, and Local Law Enforcement Agencies.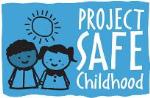 Help us combat the proliferation of sexual exploitation crimes against children.
Our nation-wide commitment to reducing gun crime in America.
Learn about victim notification and rights, witness information, and helpful resources.