Victim Witness Assistance
The United States Attorney's Office for the Eastern District of Arkansas is committed to ensuring that federal crime victims are afforded all rights to which they are entitled by law. To accomplish this goal, our office has designated a individual to provide victim and witness support. Our role is to prosecute cases fairly and justly. Services provided to crime victims and witnesses by the U.S. Attorney's Office include: notice of case events; information concerning their rights; information about case proceedings and the criminal justice system in general; referrals to medical and/or social service providers; assistance with travel arrangements; and logistical information concerning transportation.
List of enumerated rights for victims established by Congress

Discover national programs that assist crime victims

Information for Victims in Large Cases

Provides case status updates for cases

Learn more about the awarding and collection of restitution

Crime Victims' Rights Ombudsman

Receives and investigates complaints filed by crime victims against DOJ employees

Information for witnesses in federal criminal proceedings

Find answers to the questions we are asked most often from victims and witnesses

Provides information about the criminal justice process and the federal court system

Contact the Victim Witness Coordinator for our district
For more information contact:
Amanda Warford
Victim Witness Coordinator
United States Attorney's Office
Eastern District of Arkansas
425 West Capitol, Suite 500
Little Rock, AR 72201
Telephone:(501)340-2648
Fax: (501)324-5134
Email: Amanda Warford
Christopher R. Thyer
United States Attorney for the Eastern District of Arkansas is pleased to bring you
Offices of the U.S. Attorneys Briefing Room
The Briefing Room highlights the work of the U.S. Attorneys' offices across the country.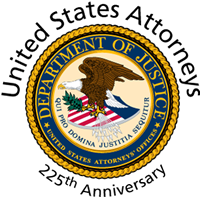 Training and seminars for Federal, State, and Local Law Enforcement Agencies.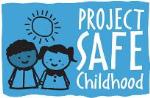 Help us combat the proliferation of sexual exploitation crimes against children.
Our nation-wide commitment to reducing gun crime in America.
Learn about victim notification and rights, witness information, and helpful resources.