Resources
Many national organizations assist crime victims and provide great resources for victims and their families. Contact an organization below for more information.
Crime Victim Information
Fraud & Identity Theft
Identity theft is when someone uses your personal information such as your Social Security Number or credit card without your permission. If you are a victim of identity theft:
Domestic Violence
Substance Abuse
Sexual Abuse
Child Victims And Violent Crime
Elder Abuse & Exploitation
Christopher R. Thyer
United States Attorney for the Eastern District of Arkansas is pleased to bring you
Offices of the U.S. Attorneys Briefing Room
The Briefing Room highlights the work of the U.S. Attorneys' offices across the country.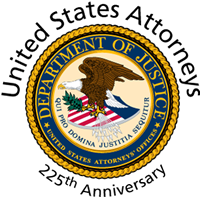 Training and seminars for Federal, State, and Local Law Enforcement Agencies.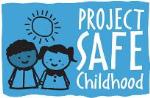 Help us combat the proliferation of sexual exploitation crimes against children.
Our nation-wide commitment to reducing gun crime in America.
Learn about victim notification and rights, witness information, and helpful resources.