André Birotte, Jr.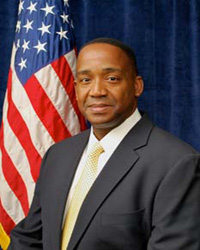 André Birotte holds an undergraduate degree from Tufts University and a J.D. from Pepperdine University School of Law. Following law school, Birotte worked for three years as a deputy public defender in Los Angeles representing indigent clients charged with felony and misdemeanor offenses.
He joined the United States Attorney's Office in Los Angeles in 1995 where he investigated and prosecuted numerous violent crime, fraud, and narcotics trafficking cases. In 1999, Birotte joined the Quinn Emanuel law firm representing clients in white-collar crime and commercial litigation matters.
Birotte joined the Los Angeles Police Department's ("LAPD") Office of the Inspector General in 2001 as an Assistant Inspector General. In May 2003, after an extensive nationwide search, the Los Angeles Police Commission unanimously selected Mr. Birotte to serve as the LAPD's Inspector General. In that capacity, Mr. Birotte led a staff of employees--including lawyers, professional auditors, and former law enforcement executives--responsible for conducting and overseeing LAPD internal investigations and audits to ensure compliance with both LAPD policies and mandates imposed by a Federal Consent Decree.
In December 2009, President Barack Obama nominated Birotte to serve as United States Attorney for the Central District of California. Birotte was unanimously confirmed by the United States Senate and was sworn in on March 4, 2010.